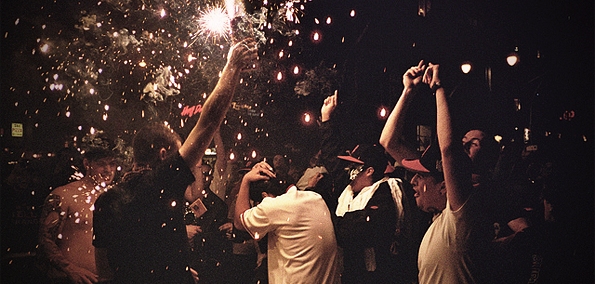 Much to our sad surprise, when we last featured DSCO, the artist had just revealed his split from the up-and-coming Los Angeles duo No Body. However, the end of one venture marks the beginning of another; and it seems the adage holds true for Ruben, as he already has released a number of impressive productions on his Soundcloud. So far, his recent tracks have focused on extremely energetic reworks of newer dance tunes, from the likes of Fedde le Grand and Patric la Funk to Cedric Gervais. Today we have the exclusive on two new songs from DSCO's already promising solo career: Zodiac and Saga.
DSCO ups the ante on Zodiac with a heart-pounding 136 BPM rendition of the track, originally done by Jochen Miller. It's a bit more underground than its predecessor, claiming less pronounced melodies and an overall grungier feel through distorted noise. Glitchy elements also appear scattered about, supplementing the continual bassline growl.
His other re-imagination, Saga, also unleashes a force to be reckoned with. While the original, The Motherfuckin Saga Continues by Psysun, most definitely qualifies as psy-trance, DSCO's re-imagination edges towards electro house. It's an intense head banger with killer climbs, all capped off with an unrelenting beat that will surely get the crowd jumping.
Bonus: FREE TRACK
If that wasn't enough, DSCO has been kind enough to give us his remix of W&W & Jochen Miller's Summer as a free download (it was previously stream-only – Summer). Grab it, share it, and most importantly, enjoy it.