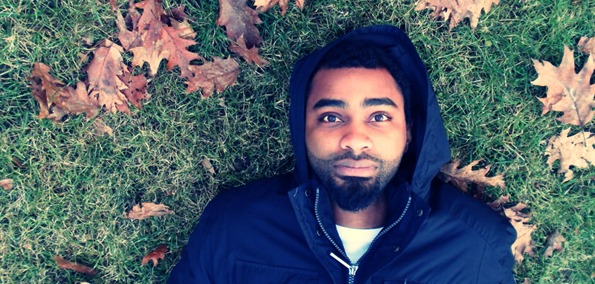 Diggs Duke
Self-Released
August 8. 2012
I had the pleasure of stumbling across the work of vocalist, multi-instrumentalist and the all-around talented Diggs Duke several months ago and in turn introduced him to EARMILK readers. Some may recall Duke's cover of Thundercat's "Is It Love?" which was featured on the site back in June. The D.C. resident has returned with a new original project entitled Mass Exodus.
Composed of all original material, the genre-defying project that is Mass Exodus showcases Duke's masterful skills on the bass guitar, electric guitar, acoustic guitar, banjo, electric piano, acoustic piano, trumpet, alto saxophone, djembe, shekere, wood blocks and drum machine. It should come as no surprise that all the sounds found on the project are performed by Duke. His chops as a true multi-instrumentalist are only matched by the strength of his pen and his vocals. While the term multi-talented and multi-faceted seem to get tossed around quite frivolously these days Mr. Duke is a genuine multi-talented artist.
From the project's opening track "Lion's Feast" which opens with a beautiful pairing of saxophone and guitar that progressively breaks out into lively percussion and horn drive afro-beat infused number to the project's closing titular track "Mass Exodus" Duke keeps listeners entertained and engaged with his skillful blend of sounds. With each release Diggs Duke continues to deliver solid soulfully rich music while continuing to further hone his craft, much to each listeners enjoyment.
While Duke has a treasure trove of free music available for download on his Bandcamp page, Mass Exodus is not a freebie and for good reason. Stream the four track project below and be sure to support Diggs Duke and good music in general by checking out his Bandcamp page and grabbing a download of Mass Exodus, which is available now for $4.