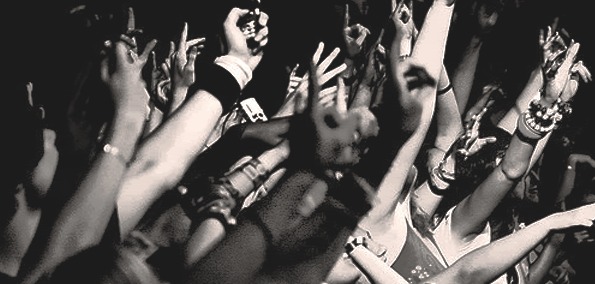 Well it's officially one day before the start of Lollapalooza here in Chicago. If you're an avid fan of music festivals, then you'll have certainly heard Lollapalooza mentioned with the likes of Coachella (California), Bonnaroo (Tennessee), South by Southwest (Texas), and Summerfest (Wisconsin). Yeah, there's Ultra and EDC but those 2 festivals are 100% catered to electronic music. Lollapalooza, on the other hand, is comprised of a variety of different genres ranging from hip-hop/R&B to Rock to Indie to EDM.
Having started in 1991 (with a brief hiatus from '97 to 2003) by the lead singer of Jane's Addiction, Perry Farell, and has successfully grown to be one of the biggest music festivals in the U.S. Taking place in Grant Park and being known for bringing in top talent, as well as fast-rising up and coming artists, this year's lineup for Lollapalooza is no different. More importantly, with over 125 artists (I've counted 140 on their site – add link) there is plenty of options for Lollapalooza attendees to listen to and enjoy.
With headliners ranging from the Red Hot Chili Peppers to The Black Keys to Justice to accompanying acts like M83 to Santigold to Avicii many more, my schedule is absolutely full. However, this preview post is designed to make your decision on who to watch much simpler. We've got a little bit of every genre with set times and set location posted as well, so get to planning your Lolla schedule with a little help from EARMILK.
EDM/Electronic Based
Lollapalooza isn't explicitly known as an EDM festival, but keeping up with the EDM craving that is sweeping across America is always important. With that said, Lollapalooza has made it a clear priority to bring in top-notch producers – not only from overseas, but American home-grown talent as well.
M83 – Friday, Aug. 3 @ 7:30-8:30 [Sony Stage]
Perhaps one of the acts that I'm most interested in is the French electronic music band simply known as M83. With songs such as "Midnight City" and "Kim & Jessie" leading M83's repertoire, this French band has been applauded not only for their sound but also for their live set. I may not have much experience when it comes to attending festivals, but I've been told many a times that M83 is a must-see and must-listen.
Stream:
m83
 – Kim & Jessie
Justice – Sunday, Aug. 5 @8:30-10 [Bud Light Stage]
Another French electronic band that has been repeatedly recommended to me is Justice. With their debut album †dropping in June 2007, Justice has risen to become one of the most critically acclaimed, and respected, since their arrival to the music scene.
Justice---Genesis--EM0812
Stream:Justice
 – Genesis
Madeon – Friday, Aug. 3 @ 4:30-5:30 [Perry's Stage]
Looks like it's a complete French affair so far (I promise there will be representation by other countries), but it's hard to deny interest in this electro prodigy. This 18 year-old producer, Hugo Pierre Leclercq aka Madeon exploded onto the scene with his viral Youtube video titled "Pop Culture" and he hasn't looked back since. Having done remixes for Martin Solveig, Deadmau5, and Daft Punk, the future looks extremely bright for this young man.
SBTRKT – Friday, Aug. 3 @ 4:45-5:30 [Google Play Stage]
Employing a vastly different sound than the artists listed above, SBTRKT's sound is absolutely mesmerizing in my opinion. With an at times darker and more occult sound, I'm extremely interested in seeing how this translates to his live set. I kind of expect a more out-of-body experience while being enthralled in his music, so keep SBTRKT on your radar.
Big Gigantic – Sunday, Aug. 5 @5:45-6:45 [Perry's Stage]
Finally, an American group – Big Gigantic, a duo that hails from Boulder, Colorado. Combining live instrumentation in the form of saxophone and drums, Big Gigantic is a high-energy act whose live set successfully separates them from other artists' live performances. I'm definitely interested in getting to know this duo during Lollapalooza, and EARMILK readers be prepared to get to know a little bit more about them after an interview on Saturday.
ZEBO – Friday, Aug. 3 @7:15-8:15 [Playstation Stage]
You may be wondering who Zebo is, but I've had the pleasure of seeing him play live a couple of times, and every time I've absolutely thrown down. If you're looking for massive energy and a set that is tailor-made to the energy of the crowd, then look no further than Zebo. He gave me the low-down on his upcoming set, and with him opening for Black Sabbath you can expect "a lot of rock / metal that is remixed into dance music"…and expect him to do it well.
Indie
Bloc Party – Saturday, Aug. 4 @7:00-8:00 [Sony Stage]
Hailing from Britain, Bloc Party has been around since 2003 and they have released 3 albums of varying success. Their upcoming album, titled Four, is slated for a release this month, so perhaps Bloc Party will feature a couple of the tracks within their live set.
Neon Indian – Saturday, Aug. 4 @3:00-4:00 [Sony Stage]
I'll admit that I'm not a huge fan of indie music (I prefer to leave that to Ronnie), but I am quite interested in seeing Neon Indian. Their "Polish Girl" track is one of my favorite indie tracks (if you disagree, please feel free to enlighten me with other tracks in the comment section), and just really enjoy the overall sound that they emanate.
Metric – Friday, Aug. 3 @4:00-5:00 [Bud Light Stage]
EARMILK has a strong contingency of supporters, and writers, from Canada so it was only appropriate that Metric be the first Canadian band listed. Personally, I heard of Metric first courtesy of Adventure Club's "Collect Call" remix, but doing a bit more research I'm drawn in by lead singer Emily Haines' voice. Having not heard much of them, my curiosity has piqued as to how they play live.
The Tallest Man on Earth – Saturday, Aug. 4 @5:15-6:15 [Playstation Stage]
On recommendation of Connecticutter, The Tallest Man on Earth is an act that is "a must see…no question". I'm smart enough to know not to go against Connecticutter's word, so I'll be sure to be around this Swedish solo act's stage. Additionally having toured with Bon Iver, Kristian's (Tallest Man) resume certainly has the prestige to support seeing him live.
Hip-Hop/R&B
Macklemore & Ryan Lewis – Sunday, Aug. 5 @5:15-6:00 [Google Play Stage]
Personally, Macklemore & Ryan Lewis is one of the acts that I'm most excited to see. Macklemore's lyricism is almost unparalleled in my opinion, and the message that he attempts to get across in all his songs is (almost) always deep. He doesn't beat around with the typical sex, drugs, and partying lifestyle in his tracks, but rather makes it more philosophical. And of course, Ryan Lewis' beats are top notch and really help drive home the meaning that is present in every song.
Frank Ocean – Saturday, Aug. 4 @8:45-9:45 [Google Play Stage]
If there is an artist that is coming up with more controversy or hype (depending on your position), it could quite possibly be Frank Ocean. The R&B crooner, having recently posted a letter expressing sentiments of his sexuality, is definitely one to watch. However, EARMILK is about the music and there is no denying the talent behind Frank Ocean…so make sure you check out this headlining act on Saturday.
Die Antwoord – Friday, Aug. 3 @5:00-6:00 [Playstation Stage]
First off, ZEF SIDE!! But seriously, Die Antwoord may be one of the most entertaining acts of Lollapalooza just on appearance alone. I warn you that Die Antwoord's style may not be for everyone, but it's hard to argue that they don't leave an impression with their music. With Ninja and Yo-Landi Vi$$er being the creative geniuses behind Die Antwoord, I'm excited to see just how crazy their live set is in comparison to their eccentric music videos and songs.
Die-Antwoord---Enter-The-Ninja-1--EM0812
Stream:
Die Antwoord
 – Enter the Ninja
Die-Antwoord---Evil-Boy--EM0812
Stream:Die Antwoord
 – Evil Boy
Of course, the artists listed above are just a few of the acts that EARMILK has our eyes, and more importantly our ears, on. Check out the full list here – and hit us up in the comments or tweet us with the acts that you're making sure to check out. And more importantly, if you're going to Lollapalooza, stay safe, enjoy the music, and have an amazing time.