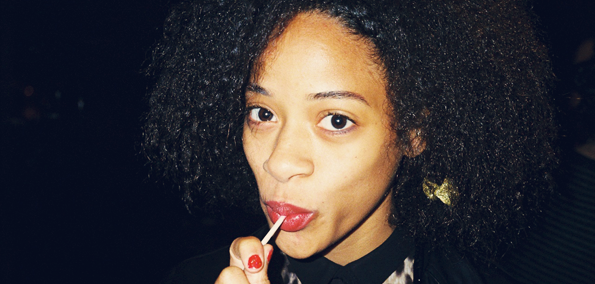 Apart from her stellar Homeschool EP which was released earlier this year, listeners may have noticed Kilo Kish's guest appearance on Childish Gambino's "Make It Go Right" off his latest mixtape, Royalty.  
The New York rapper is back with her summery new "Watergun". Employing her genteel, conversational lyrical delivery, Kish floats over a layered bass-infused acoustic canvas crafted by past collaborators The Internet.
If "Watergun" is your formal introduction to Kilo Kish I'd highly recommend checking out her past work with The Internet on the latter's debut album, Purple Naked Ladies as well as Kish' own Homeschool EP and her collaboration with The Jet Age Of Tomorrow and more recently fellow New Yorkers Flatbush Zombies on their recently released D.R.U.G.S. mixtape.