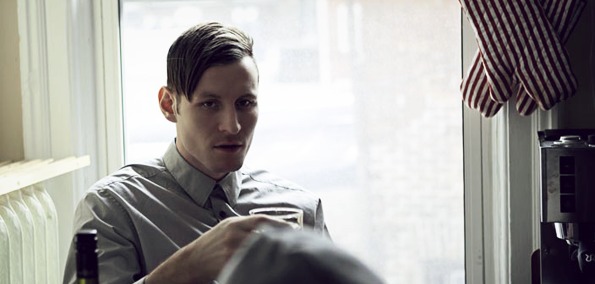 Here we are. The dawn of a new age. The death and rebirth of the underground party or "rave." Here to usher in this new era of rage-a-thons are none other than EARMILK and S!CK (at it again). Totem and Weird Magic are getting their fingers in on this one as well. Consider it a brotherhood of people that produce music events in Brooklyn, and do it well. We all know of Sinjin Hawke by now, right? If you don't, scroll down and get a taste. He is the Spaniard responsible for the world's recent shift towards this new flavor of EDM that is peeking its head over the horizon of brostep and mainstream electro-house. N0ms is Boston's cuddly booty-shaker music-magician, on the rise. Keep a close eye on this kid. He is releasing quality content at an alarming rate and music blogs can't seem to get enough of him. Gobby is....Gobby. No one has a sound quite like Gobby, which in relation to the rest of the world's music, goes a long way these days. Wicked warbles, strange distortion, and eery samples layered to perfection is what to expect from this seemingly secretive producer. Egyptrixx could be described as a sensory overload with a simultaneous under-load. His soundscapes are invasive, yet comforting. The beat construction is raw, yet beautiful. If listening for the first time. Close your eyes and imagine blasting it while driving a "jeep in a Saturn desert."
Ever vigilant are also the resident DJ's of our S!CK adventure: RPEG, Mike Q, Thomas, and Rezzie.
Special guest appearances/performances will certainly occur.
285 Kent, Brooklyn, NY is the scene of this upcoming night of nights. This show will most definitely sell out beforehand.
CONTEST INSTRUCTIONS:
It has been becoming our first instinct to give away two tickets to one lucky "Twitter winner" per fiesta. This event is, in that way, no different. Please start your tweeting engines. Make sure to tag @EARMILKDOTCOM and @RPEG1 to inform us of your post. The winner will be notified via Twitter the day before the event. Your name and a "+1" will be added to our list and you will be promptly taken care of at the door of the event.
[soundcloud url="http://api.soundcloud.com/tracks/47926321" iframe="true" /]
[soundcloud url="http://api.soundcloud.com/tracks/45211140" iframe="true" /]
[soundcloud url="http://api.soundcloud.com/tracks/53434665" iframe="true" /]
EGYPTRIXX
http://www.youtube.com/watch?v=aqjHim05rs8
GOBBY