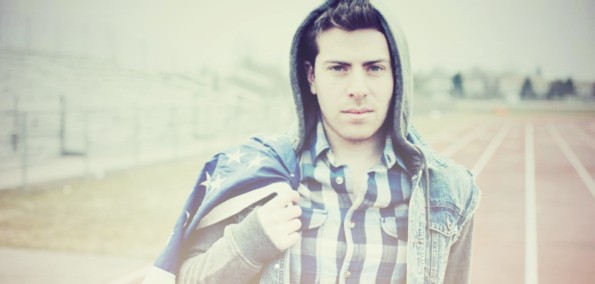 After capitalizing on his previously released free mixtapes with his first retail EP All American back in April, which just so happened to top iTunes' album charts while also cracking the top ten on Billboard's Independent charts, New York's Hoodie Allen is back to show his gratitude to his fan with his latest free release "Hey Now".
Produced by Something Silent, "Hey Now" was originally slated to be included on All American. However vowing to return to his grassroots style, Hoodie Allen opted instead to hold off and release the song to fans for free. Allen described his latest song as a "fun party track with some EDM and trap influences".
In addition to the new song Hoodie Allen has announced he will embarking on The Excellent Adventure Tour along with another EARMILK favorite G-Eazy. The 18 city tour will get underway in Columbus,OH on September 7 and will wind down in Philadelphia,PA September 30. Tickets and show info are available on Hoodie Allen's website.
Stream and download "Hey Now below, and if you haven't already grab a copy of Hoodie Allen's self-released All American EP which available now on iTunes and look out for Hoodie Allen and G-Eazy coming towards a city near you.