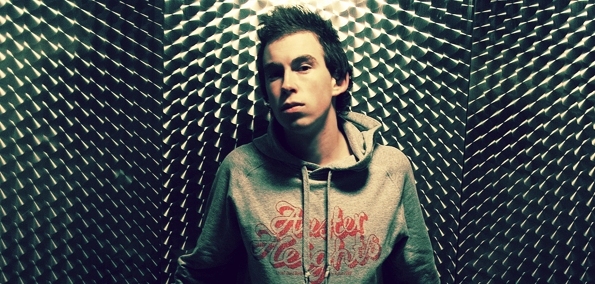 Back in February we had the pleasure of interviewing Hardwell, the 24 year old Dutch electro progressive artist who has been stealing the limelight at festivals across the world. His high-energy sets can whip crowds into frenzy, demonstrating the competence of a DJ with many more years of experience. Speaking of high-energy, this guy has a relentless summer tour going down right now, with day after day of shows all over Europe and North America. To celebrate 200k followers on Twitter, he released his second Bootleg Pack, featuring 13 mashups of some of the biggest tunes currently in the scene.
Download Hardwell's 2012 Bootleg Pack Part 2
We'd like to take some time to highlight a few tracks from the pack. First, there is the hard-hitting "Spaceman's Miracle" that combines Hardwell's recent banger with the ever-classic Fragma vocals. Next, Hardwell teams up with Dannic to bring "Squad Up In Here," pitting DMX against Clockwork in an edit that breaks into a sweet moombahton beat. Finally "The Way We Drop The Fire Inside" unleashes a storm of awesomeness with an all out blitz of Mylo vs Wolfgang Gartner vs Gemini.
A---128---Hardwell-vs-Fragma---Spacemans-Miracle-(Hardwell-Sensation-MashUp)--EM0712
Download:
Hardwell vs Fragma - Spaceman's Miracle (Hardwell Sensation MashUp)
A---96---DMX-vs-Clockwork---Squad-Up-In-Here-(Hardwell-and-Dannic-MashUp)--EM0712
Download:
DMX vs Clockwork - Squad Up In Here (Hardwell & Dannic MashUp)
A---128---Mylo-vs-Wolfgang-Gartner-vs-Gemini---The-Way-We-Drop-The-Fire-Inside-(Hardwell-MashUp)--EM0712
Download:
Mylo vs Wolfgang Gartner vs Gemini - The Way We Drop The Fire Inside (Hardwell MashUp)