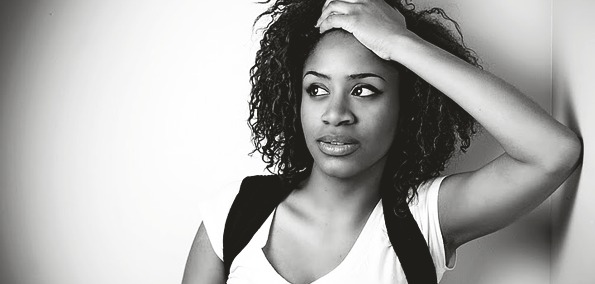 After putting out her independently released 2009 album The Ecklectic, Teresajenee returns with her follow-up project, Electric Yellow. The supertape, as she has dubbed it, is composed of 15 tracks and a range of sounds and elements craftily drawn from various genres ranging from jazz fusion, pop, R&B/soul and electronic.
The St. Louis native's latest effort marks a sonic departure from her soulful roots which formed the foundation of her past projects. Teresajenee boldly ventures into uncharted territory with Electric Yellow which is a markedly experimental project full of a blend of spacey synths, mellow acoustics and funky 808s. The dance-inducing track "Discotrap" embodies the vibrant genre-defying spirit that forms the core of the supertape. 
teresajenee---Electric-Yellow---04-discotrap--EM0712
Download:
Tere$▲jenee – discotrap
While an experimental project, more R&B flavored songs such as "Tahitian Vanilla" and "The Storm" along with several other songs can be found on the project. The variety of sounds present on the supertape is a testament to Teresajenee's versatility as a multidimensional artist.
teresajenee---Electric-Yellow---09-tahitian-vanilla--EM0712
Download:
Tere$▲jenee – tahitian vanilla
Production on the project is handled by a competent lineup of producers which includes newcomers The Eclectic Beings and Abnormal, as well as fellow St. Louis representative Black Spade (of Hawthorne Headhunters), Blake Symphony, and The Urban Legendz both of whom contributed to TJ's Teresajenee.EP and The Ecklectic. Described by the St. Louis songstress as "bold, brave, and daring music" Electric Yellow is an example of well-executed musical experimentation.
teresajenee---Electric-Yellow---13-the-storm-(featuring-black-spade)--EM0712
Download:
Tere$▲jenee – the storm (featuring black spade)
If you plan on being in the Show Me State next week you can catch Teresajenee live in concert July 18 at the 19th annual Whitaker Music Festival in her native St. Louis at the Missouri Botannical Garden's Cohen Amphitheater.
Download: Teresajenee – Electric Yellow [Supertape]