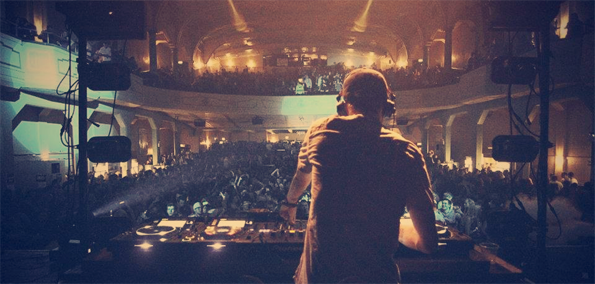 We are right in the middle of the festival season and the summer. It is probably a good idea to give to you two banging electro remixes that are perfectly made for big summer raves and bigroom events in general. They were crafted by 20-year-old producer Dem Slackers from Utrecht in the Netherlands. In the past years, he established himself as one big name in the electro scene with signed releases on BMKLTSCHRCRDS, Chew The Fat! The list of official remixes is also very long, starting with Katy Perry and leading to Lil Wayne.
The two remixes / bootlegs featured here are also done for well-known radio voices. In fact, they are not just "well-known" they are Rihanna and M.I.A. - icons for a decent amount of people. So pick the remixes without losing a single penny and get a clue why this guy has been invited by Tiesto to Ibiza and why he is supported by Don Rimini, Crookers and Steve Aoki:
Where-Have-You-Been-(Dem-Slackers-Remix)--EM0712
Download:
Rihanna - Where Have You Been (Dem Slackers Remix)
Bad-Girls-(Dem-Slackers-Remix)--EM0712
Download:
M.I.A - Bad Girls (Dem Slackers Remix)
But it is not all about pop music what he does. There is also the little underground spirit inside of him that crystalized in remixes for Secure Recordings' (label of Bart B More) "GIMME 5" or for the track "Hunting" by Malente & Azzido Da Bass - just to name a few. And the underground responds to him as well: Earlier this year, Dem Slackers released his Schlingel EP on TUFFEM UP! that featured a remix by the young techno talent Etnik from Germany and in 2010, the two incredibly fantastic producers from the UK called Clouds did one for his track "Swagger". Both are extremely hard-hitting and yet very different compared to the originals. You should listen to them, too, if you are as interested in broadening your musical horizon as I am:
What is coming up next? Very soon, his remix for The Bloody Beetroots will be released on Ultra and for anything further - just expect the unexpected!