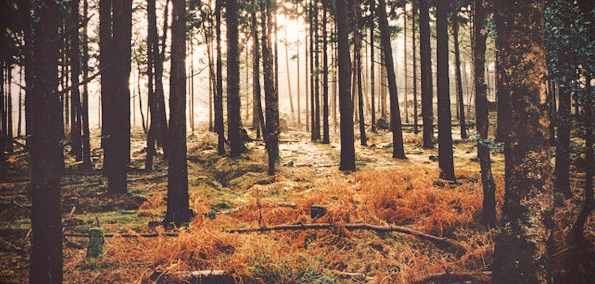 The title, Meditations on Afrocentrism sounds more like a college course than an EP, but Londoner Romare has stitched together four songs from a huge source of different African records, and with input of his own, has created one of my favourite EPs of the year so far. Released on Black Acre Records, home to Fantastic Mr Fox and Alby Daniels, one can tell that this EP hasn't just been thrown together overnight by a bedroom producer. These four tracks (and one digitally exclusive vocal track) have been carefully crafted to create some simple yet extremely catchy tunes. From Romare's Soundcloud:
"Romare has spent the last year collecting samples and working on a concept: that a new form of music can emerge by investigating the relationship between different musical cultures through sampling."
This concept has most definitely been achieved. The music on this release has been carefully crafted as a rhythmic tribute to both African, and African-American music. The African influences can be clearly heard in the samples used and the instrumentation. The African-American influences are heard in the jukey footworking tracks. And the rest of it is simply forward thinking UK electronic music, like Mount Kimbie or Romare's label-mate, Fantastic Mr Fox.
The first track "Freedom (Aspirations Of A Prisoner)" makes plentiful use of the 808 throws in a few African samples. It reminds me of an Addison Groove track, with that slowed down juke feel to it. African Groove, maybe. Track number 2, "The Blues (It Began In Africa)" has more 808's a poppin', and some really great samples. Turn the bass up for the "It began in Africa" towards the start, the bass drum really sounds great in this song, especially on a decent set of speakers.
[soundcloud url="http://api.soundcloud.com/tracks/36812124"]
"Down The Line (It Takes A Number)" is the most UK influenced track on the EP, sounding like a Mount Kimbie track if they did a Graceland for their next album and travelled to somewhere in Africa to make it. The isolated guitar strumming and the synth in this track sound very inspired by Mount Kimbie. The percussion is quite simple, with a simple 4/4 pulse throughout the track, which drives it apart from the complex syncopations of post-dubstep or future-garage, and this simple rhythm ends up reminding the listener of the work songs and prison songs mentioned in the final 13 minute long vocal track.
"I Wanna Go (Turn Back)" is the final musical track on the EP, and a great finisher. It's an upbeat juke track which builds over a couple of minutes to a climactic finish, ending with a sample of Malcolm X saying "I still believe the best thing for us to do is go back home to Africa". A fantastic finish to a fantastic EP.
If you really enjoy the EP, African music, or are interested in the samples, I would thoroughly recommend the digitally exclusive vocal track "Footnotes (Meditations On Afrocentrism)". Originally the physical release of this EP was going to contain information on the samples used on the back of the record sleeve, but due to copyright restrictions, this wasn't allowed. So Romare went for a 13 minute vocal "collage" of sorts instead. It seems a fitting tribute to the many sources used on this EP, and is something I believe we don't see enough of in the electronic music scene. Where the vast majority of producers simply wish to treat their listeners to a track they can dance to, it seems Romare really wants to pay his respects to the artists he's taken inspiration and samples from, as well as giving his listeners a very catchy enjoyable set of tunes.
[soundcloud url="http://api.soundcloud.com/tracks/38787544"]