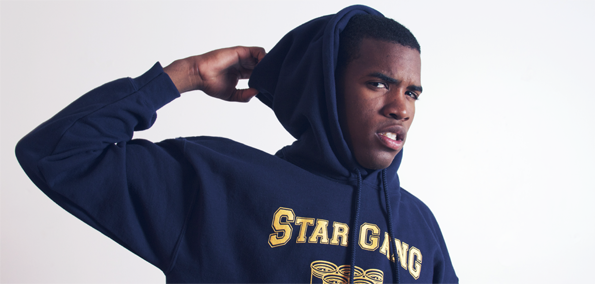 It's quite hard to believe Star Gang's Moufy has only been on the scene for roughly a year and already has shared the stage with Tyga, J. Cole and Mac Miller and already has three mixtapes to his name, the latest of which has racked up 11,000 downloads to date. His unflinching dedication and grind is evident in his consistent output of music.
To coincide with last week's patriotic festivities, the Boston rapper released some visuals for his chill, laid back Mike Irish produced single "Don't Blow My High" off his latest mixtape, The Preparation which was released back in May of this year.
In the vid for his summer single Moufy takes leisurely ride through the streets of his native Boston while also catching a few rays by the water with a group female admirers and chilling with friends along the way. Check out the video below as well as dates for Moufy's upcoming shows.