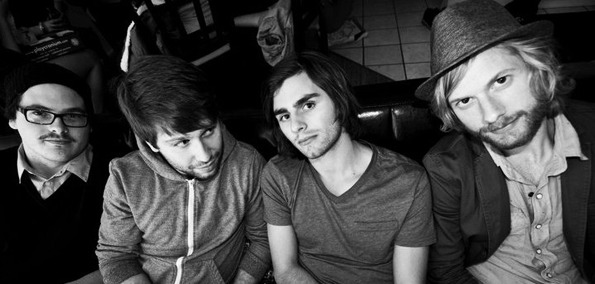 Van Damsel incorporates a great mixture of contemporary rock pop and a feel-good tonse to their tracks, which is most exemplary in the tune "What's It Mean" off their most recent EP, Say Hello To Your Mother. They released a teaser single "Percy's Mount" a good month ago that got me excited for any upcoming material. Needless to say, Say Hell To Your Mother definitely delivered. "What's It Mean" in my opinion captures the identity and style of Van Damsel. 
When you kick off "What's It Mean", you'll instantly hear a blend of indie rock and subtle hints of punk. It's a great summer time song that I wouldn't mind blasting with the windows down on the free-way. Using a modest amount of climaxes, "What's It Means" sucked me in like a tractor beam.
Van Damsel brings something fresh to the indie scene by sticking to the bare essentials of a rock band. You'll notice a lack of synths, exaggerated effects, and a general absence of electronics. Sometimes I feel today's music needs to turn it down a notch and bring it back to the good ol' days where Van Damsel is obviously pulling from. Nothing fancy, just quality rock music.
Download:
Van Damsel – What's It Mean
Be sure to cruise through the rest of their EP, Say Hell To Your Mother, while it is still available at an amazing discount of 100%.
Download: Van Damsel – Say Hello To Your Mother [EP]