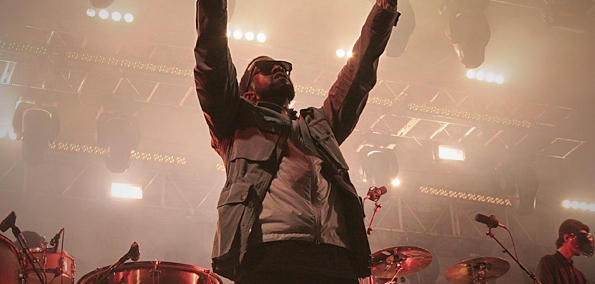 With the artwork dropping last week than Kanye debut his verse acapella at last night's BET Awards, we were just anxiously waiting  for this song to drop in it's full form. Now the G.O.O.D. Music general finally drops the single "New God Flow," from G.O.O.D. Music's upcoming album, Cruel Summer, featuring Pusha T and Kanye West.
On this record Pusha T and Kanye West comes off with raw flows that you haven't heard from him them for a while that is most welcome. That probably has so many independent rappers heading back to studio thinking about their current career choice. If you wonder how Kanye West could add more hype to the Cruel Summer bandwagon being "Mercy," currently sitting pretty on Billboard's rap charts then you should stop reading this and press the play button below.
G.O.O.D.'s "Cruel Summer" is due Aug. 7. A track list has yet to be announced, though "New God Flow" and other recent singles such as "Way Too Cold" are expected to be included. Check It Out And Enjoy!
Kanye-West-x-Pusha-T---New-God-Flow--EM0712
Download:
Kanye West – New God Flow (Feat. Pusha T)