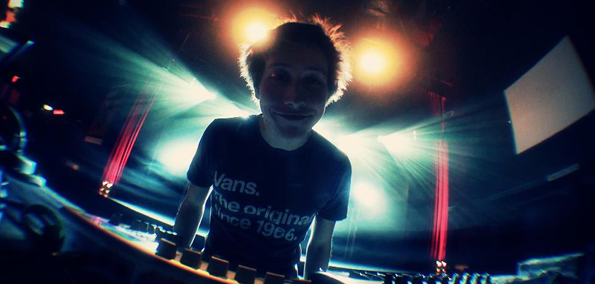 There has to be something in the air in France that makes them pretty sharp when it comes to electronic music. 20-year-old Frenchman Superpoze is quickly establishing his sound and his place in the electronic scene. A lot of his tracks range from trip-hop to experimental, or a combination of the two. Superpoze's latest EP, The Iceland Sound, dropped a few days ago and I want to take the opportunity to showcase the wonderful sounds he is engineering these days. Today, I bring you "The Iceland Sound", which comes in two parts.
Part 2 of the track is basically an extension of part 1 of "The Iceland Sound", though there are minor differences between the two. "The Iceland Sound" (Part 1) is slightly slower and darker, while Part 2 has a more uplifting beat. Both utilize vocal loops that fit perfectly and actually set the mood and tone of both parts of the song. I am a pretty big fan of clean electronic music which resonates with plenty of energy, but not an overwhelming amount. However, it's a mistake to assume the characteristics of "The Iceland Sound" are Superpoze's trademark calling card, as his other work is quite different and includes a variety of sounds. 
So take a listen to both parts of "The Iceland Sound" and indulge in back-to-back goodness. Hop on the EP download while it's the best price in the world: free.
The-Iceland-Sound--EM0612
Download:
Superpoze - The Iceland Sound
The-Iceland-Sound-(Part-2)--EM0612
Download:
Superpoze - The Iceland Sound (Part 2)
Download  - Superpoze - The Iceland Sound [EP]