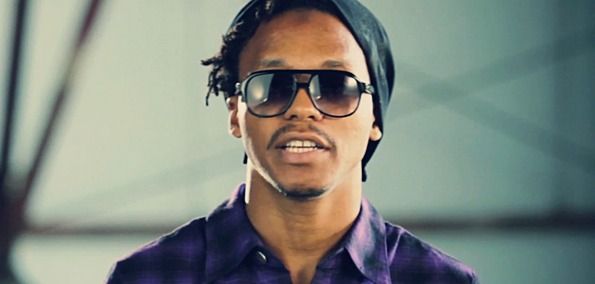 After catching folks off guard and causing a mild stir last week with the preview of the title and artwork for his newest single, Lupe Fiasco has served up the follow-up to his lead single "Around My Way (Freedom Ain't Free)", which is off his forthcoming LP, Food & Liquor 2: The Great American Rap Album PT.1.  Never one to mince words or shy away from tackling controversial subject matters, the bold new message laden single, "Bitch Bad" packs the lyrical one-two punch listeners have come to expect from Fiasco. 
On the track Fiasco dissects the derogatory term and the myriad of contradicting connotations attached to it while also in no uncertain terms asserting the unacceptable misappropriation of the word and the use of the vulgar term as a psychological weapon.
The track is the second single off Lupe Fiasco's upcoming album which is due out September 25 via Atlantic Records. Stream "Bitch Bad" below and purchase the single which is available now on iTunes.
You may want to replay and dissect this one a couple of times over.
Lupe-Fiasco---Bitch-Bad-(1)--EM0612
Stream:
Lupe Fiasco
 - Bitch Bad