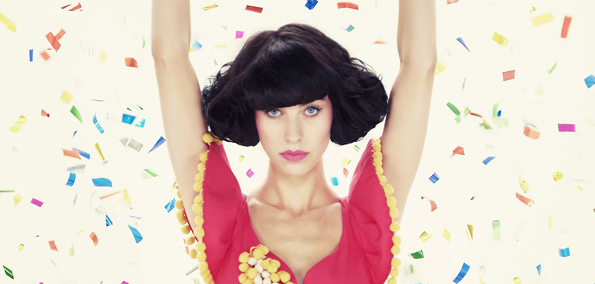 At the beginning of May, EARMILK joined forces with Warner Bros. Records Inc to offer a challenge to all aspiring producers--Remix Kimbra's chart-topping single "Settle Down." As compensation for their work, one lucky winner (Judged by Kimbra herself) would see their creation receive an official release on Warner Bros. Records UK, accompanied by a proper servicing campaign.  The response to our challenge was phenomenal, with 125 skilled producers submitting tracks in an attempt to claim the top spot. Over a week judging period, our readers, along with the EARMILK staff, narrowed these 125 remixes down to 20. The 20 tracks were then handed over to Warner Bros. and Kimbra, who, after much deliberation have selected the winning remix.
The BYRAM remix recasts "Settle Down," sculpting it into a smoothly flowing ethereal-like composition. The drifting landscape will canvas the listener with a sense of serenity, at least until they are suddenly reintroduced into reality, albeit pleasantly, with the sublime harmonization of Kimbra and BYRAM. As impressive as the aforementioned attributes are, perhaps the most commendable feat was the ability to do so without losing the sentiments laid out by Kimbra's original.
EARMILK and Warner Bros. would once again like to thank both the producers who submitted remixes and their fans that listened and supported the tracks. The quality and diversity among all the remixes provided the ingredients to assure an engaging and captivating contest. Be sure to check back on EARMILK to keep updated on our latest contests and content.