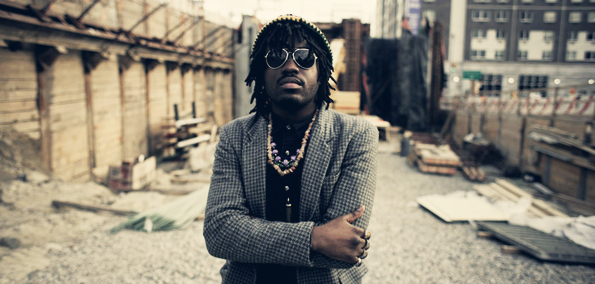 Shortly following announcing their plans to release a collaborative project, MeLo-X and Cheri Coke, collectively known by their portmanteau moniker X/COKE presented listeners with quite a first impression of their upcoming EP with the release of,"The Garden of Eden" last month. 
As the release date approaches for their free EP, the creative duo has unveiled another gem from their nu wave trill sex-themed eponymous opus. Their latest track entitled "Free" opens with Cheri Coke's vocals backed by tamed tribal percussion and backup vocals provided by MeLo-X. Shortly thereafter the song breaks out into an energetic strut as the exploration of the song's existential theme of freedom comes full circle through Cheri's lyrics and powerful vocal delivery. 
The structure-free creative atmosphere and their shared creative process appears to be conducive for both the Brooklyn producer and the former Bad Boy R&B singer. Check out "Free" in addition to a previously released song from the  EP "Interlude" below.
MeLo-X & Cheri Coke's X/Coke EP will be available for free download June 26.
Download:
Cheri Coke, MELO-X – Free
X_Coke--The-Interlude--EM0612
Download:
Cheri Coke, MELO-X – The Interlude