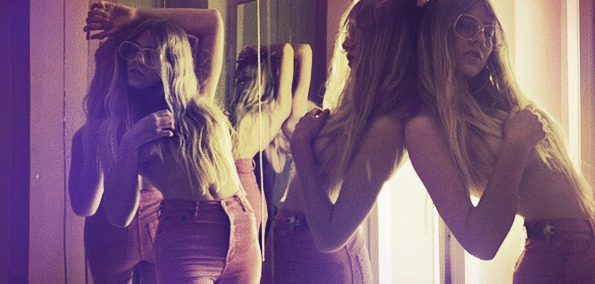 The word "new" is a transient term in music nowadays it seems, but I felt inspired to share and raise awareness of this EP. I am far from a house-head, I admittedly do like to keep my ear to a wealth of sounds and genres but more often than not I find house music to be bland or lacking in something that simply doesn't satisfy my auditory cortex. With that said, once in a while, something will really grab me and this has happened a lot recently with George Fitzgerald's amazing output (Fernweh/Hearts is essential) and now the Mauve EP from Leon Vynehall.
Released just a month ago, on the Well Rounded Housing Project – an off-shoot of the DJ Donga-ran Well Rounded Records – Vynehall comes out the gate with three sublime tracks. I found this by chance, listening to Jacques Greene's Oscillate Mix for oki-ni and "Mauve" was the standout track for me. Sampled vocals will forever have a place in electronic music, and can be extremely effective when deployed correctly. Fortunately, newcomer Vynehall seems to have that handled. "Mauve" has a laid back, yearning vocal that persists throughout the dusty hi-hats and reverb soaked keys. It's a slow burner and the drop is pretty subtle when compared to what precedes it. It's euphoric, but with enough rough-sounding charm to make it sound grounded and the acid-synths provide an old-school feel. The track comes across as very refreshing given its rough and worn sounding components.
"Homage" is on a slightly different tip, a Joe-sounding percussive introduction paves the way for deep-sea atmospherics and restrained drums. Pulsing sub-bass and shuffling hi-hats make for a similar mover to the previous track. The vocal extract is from a Frank Zappa interview with Larry King, discussing the essence of music making which should be expression and not just for money. Whether or not that is relevant is another topic entirely, but the snippet fits the track superbly.
"Picture Frame" closes the EP, evoking emotion with its slow rolling, hushed cowbells and keys. Another old-fashioned retro vibe is on display here, but "Picture Frame" is not the sort of track you'd open a dance with. It is more suited as a closing track to a set, and it does fit nicely as a closer to this EP. Its stylings remind me a lot of the tracks found on Napolian's Rejoice EP – which has been massively slept on – which evoked the same computer-funk vibes.
This is a very solid effort, and in the resurgence of house music that seems to be currently happening in the form of Disclosure, Eats Everything and many others (even genre averse Mosca), Leon Vynehall has produced three tracks of great resonance and feeling that a lot of house tracks seem to lack. Look out for his forthcoming release on George Fitzgerald's own Man Make Music imprint soon.
(WRHP005) Well Rounded Housing Project: Leon Vynehall – Mauve EP