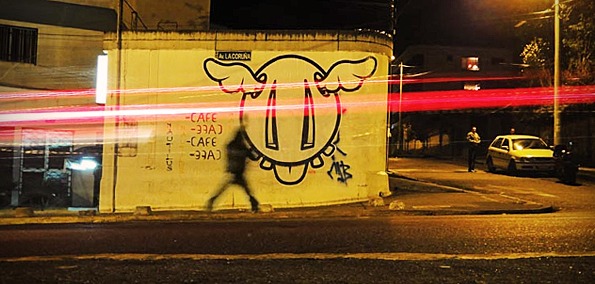 At the beginning of the year, I wrote a review of the 'Tuxedo' EP by the Japanese talent Hoshina Anniversary. Now, there is a remix compilation for the beautiful track 'Chicago'. Like the Tuxedo EP it will be released on the German label GND Records which establishes itself in the club scene more and more with every new release coming up. The original track was already supported by a lot of DJs and producers and in case you missed it here is a reminder:
http://www.youtube.com/watch?v=AenMOYiepuw
The three high-quality remixes were produced by wonderful artists and do not have much in common except for the original's vocals and the fact that I love them. The first remixes delivered by Evaldas and Karolis from The Sneekers. It captivates by their typical modern sound design which is often refered to as 'spacy' (for me it is just beautiful) and the character of the track that is very smooth but ecstatic as well. The London-based Sharooz is the producer of the second remix. He is mostly known for his releases on La Bombe like 'Hysteresis' or 'Up'. His remix is a wonderful example for GND's 'rollercoaster' tracks - a very intense and pushing electro track but with a great structure and charm contrary to the simple electro clash productions.
Last but not least, there is Turbo Turbo. The two brothers from Bremen, Germany recently released the Kluster EP  with label head S-File also on GND Records. The remix is very well crafted and offers m facets and styles at once. In the first third it sounds like a 'normal' electro-dance track  with a tremendous drop but in the middle it gets very melodic and makes you want to float over the dance floor. Then, the last part just causes a complete freak-out.
[soundcloud url="http://api.soundcloud.com/tracks/46594102" iframe="true" /]