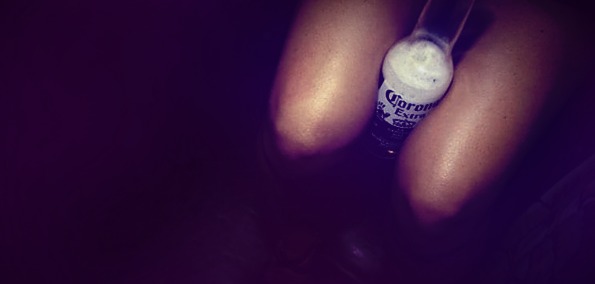 After featuring his single "How We Livin'" in last week's edition of Straight No Chase, Atlanta's DeVin Maze personally dropped of his latest offering the interesting titled, "H.O.E (Boomerang)" which is off his forthcoming EP. When asked about the eye-grabbing title of his new single the young emcee was quick to breakdown the title's acronym , while also dropping a little personal insight in the process:
"History Over Everything" probably is one of the more telling singles I've written to date. On my journey to achieve all the knowledge of the world, I've come to learn that you can have whoever and whatever you want if you can give them an incentive. Produced by the homie Jay Denson, "History Over Everything" is a track dedicated to the women who choose that incentive over their own instincts. Their knowledge, their past….in short, their history. It's history over everything, that is/should be the deciding factor. Forgive, never forget.    
The 20-year old rapper, who currently attends Georgia Southern University, is gearing up to release his second project and first EP, Second Hand Smoke. While there's no set release date for the EP, the project is set to included guest appearances from Will Effe, JohnNY U, N'Vante Santos with production duties handled by Jay Denson, Woody, Lee Kanitsua, Uncle Dave, and Brian Rawls.
If you're looking for some young up-and-coming talent to place on your music radar DeVin Maze is a prime candidate. Check out his new ultra-smooth single and stay tuned for more from his upcoming EP, Second Hand Smoke.
Download:
DeVin Maze – H.O.E/History Over Everything (Boomerang)