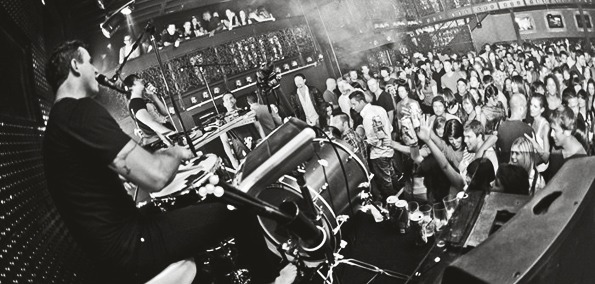 We Are Hyena is a pair of dudes who make tunes that revolve around dance beats that are laced and woven around one another. Their highly contagious style has definitely converted me into an instant fan of theirs. The tandem's feel-good, danceable tracks captivate and reel in fans like its nobody's business.
Their track "Wander" is a wonderful tune that mixes a danceable beat with suave, mellow vocals which will surely melt your ears off. The tune is an excellent addition to your summer-time playlist, and it will surely get your body moving whether you are at a party or in the driver's seat.
"Wander" also features Dave Keuning, which boosts the quality of the song and gives We Are Hyena that coveted sense of staying power in the indie scene. For those who don't know Dave Keuning, he's currently the lead guitarist and backup vocalist for this one band, oh you know, called The Killers. I strongly advise you to scope out the rest of We Are Hyena's tracks if you have taken a liking to "Wander".
This band cranks out contagious tunes which I am perfectly fine in catching. Put those pills down, it's feel-good o'clock.