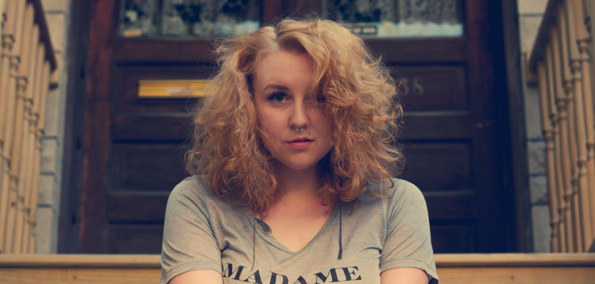 Chicago songstress Lili K. and her creative partner producer Peter CottonTale have rejoined forces to remix "One Date", which off their collaborative EP, A Prelude to Hello. The rework has a distinguishable hip-hop feel that ventures a bit into electro-soul territory. The complementary elements of both genres work in conjunction to spice up the original jazzy tune.
With the addition of another dimension in the song's equation the original record's laid back, pure jazz-oriented vibe is arguably lost in translation, or at the least diluted. That's not to say a void is present in the remix. If you were won over by the jazzy, contiguously feel good vibe of the original you may not be wowed by the remix. However, if you're like me and have a strong penchant for the combination of soulful vocals and genre-bending production, this remix just may be your cup of tea.
Whether you're won over by the remix or not, most will agree Lili and Peter have forged a strong artistic chemistry together. Stream and both the original and the remix below, and stay tuned for Lili K. and Peter CottonTale's upcoming collaborative EP, Metal Petals.