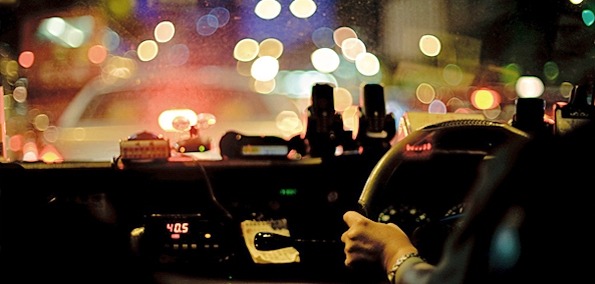 There was an unusually large gap of inactivity since the last release Evil Needle threw at us. But there was a good reason and all of that is about to change. This beat producer is known for his downte- HOLD UP. Anyone who lumps Evil Needle under one genre or style of music is making a big mistake. Yes, a majority of his tracks are definitely on the laid back and on the chill side, though there are many other tracks that sways on the edge of dubstep, drumstep, and of course hip-hop.
Evil Needle was brought to life in Berlin, Germany and was influenced by artists in the early 90s who had a mellowed and easy-listening aspect to their work. He held onto his early childhood influences and has been making tracks for over a decade now. So far, he has made several full length albums, including the note albums such as Cirrostratus and Mood.
Today, Evil Needle dropped his newest album Equilibrium: The Return of Dr. Evil, and I could not be more excited. So here at EARMILK, we are giving you an opportunity to get the head start on your fellow friends and indulge in the wondrous and intriguing sounds of Evil Needle.
The journey you are about to embark is a great privilege for our ears. In Equilibrium, you'll find a collection of tracks that are based off of electronic  downtempo. Needless to say, Evil Needle does a spectacular job of incorporating many different styles while maintaining that "mellow" essence that he passionately seeks out. Sounds range wildly throughout the album, so there is really no way to describe each track with one, unifying statement. What I can say is that there is that special Evil Needle touch that you can just feel when you are absorbed into its auditory euphoria. 
Equilibrium contains a good number of tracks, so I am going to pick out the several that stand out and defines what Evil Needle is all about. Which brings me to the tune called "Sky High" featuring Momothelocal. 
"Sky High" is one of those stand-out tracks in relation to the other 16 tracks. This song is a textbook chill hip-hop beat with a twist. Evil Needle mixes in a guitar-sounding riff that really enhances the effect of the underlying beat. From all the tracks that I've listened to by him, this one is the most unusual in his style, with said guitar effects. Textbook with a bit of out of classroom experience and giving a smooth song a sharper edge? Yes please. 
Speaking of smooth, the next track that really snagged me good is "Moodolude #4". As you might have guessed, "Moodolude #4" is a continuation of the first one. Of course, there are 3 of them before this one, so make sure you hit up all three. And hit them up good. I'm a big chillhead, so this song definitely takes the cake for me. "Moodolude #4" doesn't bullshit around from the very beginning. Beginning with a large bass and a hot beat, it slowly transitions you into a lounge where everything is in slow-motion. I felt like I was stuck there for an eternity as it seems, and I didn't want it to stop. The ambient effects and the lounginess of the tune hits me straight in the heart and the gut at the same time. Capturing the essence of 'mood', Evil Needle has hit the bulls-eye with this one. I never thought auditory chill-pills existed, but this track proved me wrong.
Play:
Evil Needle - Moodolude 4
Like I had said previously, the album is littered with tracks that have different styles and influences. "Unleashed" hits you harder than most Evil Needle creations on Equilibrium. He snuck this one in your ear and injected it slowly. This tune is definitely on the EDM side, but of course with a slower pace. It's a great tune to keep the party alive, but not to the point where people are overwhelmed by all the reverb and effects a lot of EDM uses nowadays. If you aren't really into the chill, downtempo type of music, Evil Needle can provide, given "Unleashed". This only shows his wide range of music that he is able to work with, and that's the sign of an excellent music producer.  
Play:
Evil Needle - Unleashed
Let's take a 180 from "Unleashed". The next supreme tune I want to bring to your attention is "Jazzolude #4" featuring Elaquent. This track takes off in the basis of jazz, which may seem like a far stretch, but if you listen closely, you can hear the small essence of jazz. Being one of the more unconventional tracks, Evil Needle actually incorporates some sort of vocal throughout the song. These exclamations repeat through the song, which I usually am not a big fan of. But in this case, it works wonderfully. The mood and the vibes "Jazzolude #4" resonates wouldn't be the same without it.           
Another stellar masterpiece by Evil Needle has been delivered to us. The other 14 tracks on the EP are just as amazing as the those I've highlighted. And before you know it, you'll have Equilibrium on repeat. With its high re-play value, you shouldn't be too surprised to find yourself going back to this album, or any Evil Needle project as a matter of fact.
So groove, not boogie.       
 Evil Needle - Equilibrium: The Return of Dr. Evil, available now via HW&W Recordings.
For the cause: Equilibrium : The Return of Dr. Evil