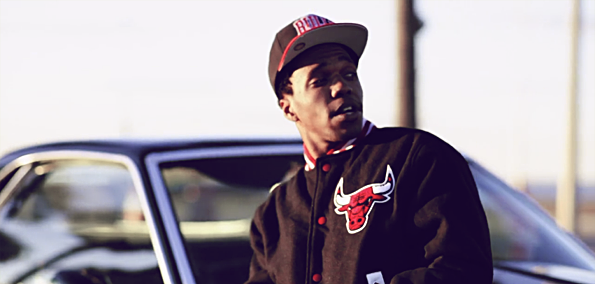 I first started following Curren$y after the release of his third album, Pilot Talk, a record that took his worn voice and doused it in a warm and encapsulating array of drum, keyboard, brass, string and even woodwind instruments all while still maintaining his swagger (for lack of a better word).
As a sucker for good production I found Pilot Talk to be one of the best sounding albums as of late and easily Spitta's best album to date. Given that I enjoy the album so much I always hold it as the bench mark for his music, so has he topped what might be his best project with his latest release, The Stoned Immaculate?
Personally, it doesn't, but that's not to say The Stoned Immaculate is a bad album. With songs like the leading single "What It Look Like" featuring Maybach Music Group's Wale with it's heavenly looped harp piece, the Rashad produced, "Privacy Glass" and the track with feature fiend 2 Chainz, "Capitol" being some of Curren$y's best to date just may be the album's saving grace.
"What It Look Like" (feat. Wale)

Curren$y's earlier projects such as This Ain't No Mixtape, Covert Coup and the Pilot Talk albums had mostly been produced by a single producer, Monsta Beatz, Alchemist & Ski Beatz respectively. The Stoned Immaculate instead ditches the classic rapper/producer 'marriage' and instead is host to a collage of different beatsmiths which unfortunately takes away any kind of consistency that his previous efforts had, some are great such as J.U.S.T.I.C.E. League's beat on "Take you There" and some (like the Pharrell beat) are lackluster.
When it comes to Spitta's lyrics you get the five Ws and one H (Who, What When, Where, Why, How) nothing terrible, but nothing new either, just the talk of fast cars, beautiful women and potency of particulars gets a little tiresome; not knocking his wordplay, it's what I look for in Curren$y most of the time but it almost feels like recycled verses. My biggest gripe has to be the vocalists and the choruses and hooks they sing, I'm not feeling any of them on the tracks, though I thought Wale did a great job on the hook for track one because it fits the feel of the music Curren$y makes.
Overall, I'm a huge fan of Curren$y and will still look forward to new music from him, I just really want to see him back in the studio with Ski Beatz! If you want to listen to the album there's a stream below of snippets of each song on the album.