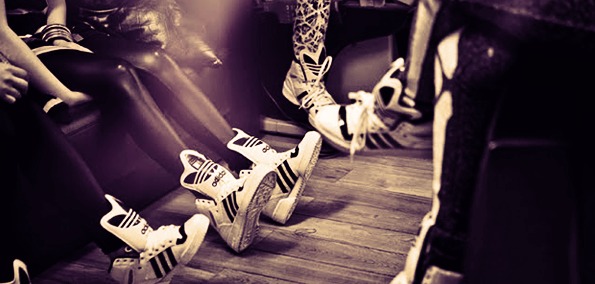 After the release of the incredibly raw and catchy bass anthem "Drum Track" on Night Slugs earlier this year, much buzz has revolved around American producer Helix as his unreleased material appeared and circulated on various mixes and YouTube.  Helix now returns with a new release on Glaswegian label All Caps with much anticipation.
Helix pulls out his full bag of tricks in "Stacks Riddim".  The track is minimal and simply driven by frantic drum lines, but with some insane rhythm switch-ups which features detuned, chopped up hits.  Reversed drum samples that sound like a DJ rewinding a record comes in and out while a synth stab would then hit you out of nowhere. All in all, "Stacks Riddim" is a raw and energetic stomper that will surely blow up a club, so simple but again yet so catchy that is truly worthy to be "Drum Track"'s successor.
The flipside "Honig" is on a slightly different, mellower tip.  This one is a 4/4 track that bounces through with a synth chord, until breaking down and tearing out into more synthy goodness.  Overall this is a very strong release for Helix and further establishes his trademark sound as a producer.  There's definitely more unreleased material scattered around mixes so watch out for more Helix beats in the near future!