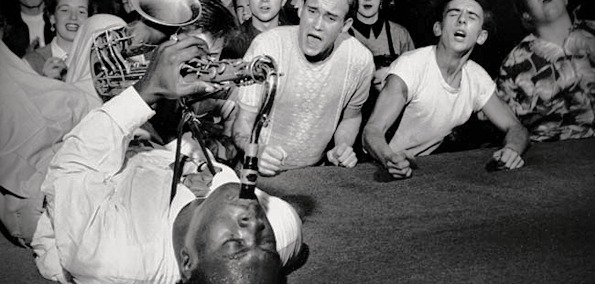 I've always had a soft-spot for jazz influenced beats and instrumentals. Needless to say, I became a fan of Mr. Moods & Erik Jackson's latest collaboration project. Their most recent life-coasting score is the track "Purity". The track is dripping with a jazz influence which resonates through the piano, occasional sax, and the jazz style drumming.
Not to say everything is jazzy, as the backbone of a majority of their tunes revolve around abstract hip-hop beat principle.Backed with a modest bass and beat, the tune instantly chills you out to a point of no return. It's a soothing piece, setting you down in a rainy mystery story-line taking place somewhere between the 40s and the 50s.
If Sherlock Holmes was strutting down the street, I am confident to say that this would be playing in the background.The rest of their collections tends to send off a dark and mysterious feel that I just can't get enough of. If you haven't heard of either of them, well now you have.
[soundcloud url="http://api.soundcloud.com/tracks/48150440" iframe="true" /]