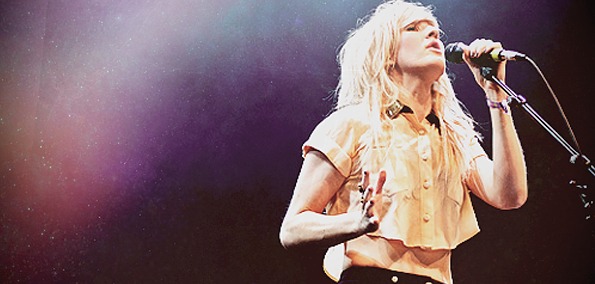 Ellie Goulding needs little introduction. From the early days of gaining exposure through interactive youtube videos, her unique voice has had the ability to charm listeners upon first listen. The English star's debut LP has scaled the charts, with its single "Lights" going platinum here in the US. Tantalizing us with the idea of new content recently, Ellie decided to help ease our yearning by releasing her Xaphoon Jones produced cover of The Weeknd's "High For This," over at Neon Gold.
Download:
Ellie Goulding - High For This
Ellie's remake is slightly peppier than the original, peeling back one of the seeping layers of melancholia that The Weeknd douses everything in. Although the eerily foreboding production of the original is swapped for Xaphoon Jones' sprightly beats, the captivating nature of the original song is fully intact as Ellie's enchanting vox acts to mesmerize listeners. Ellie's variations allow for a reworking that sounds surprisingly fresh, without distancing itself too far to lose the emotional power of the original. Enjoy the song, and lets hope we don't have to wait much longer for her next release.