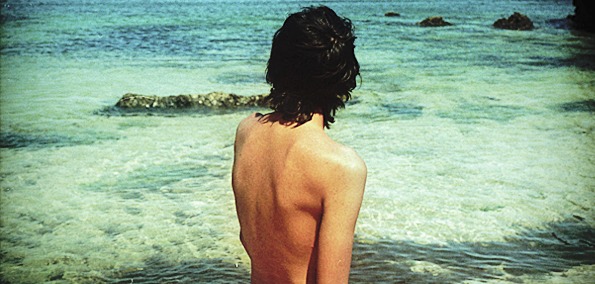 Taking her inspiration from producer fLako's beat tape Leftovers, R&B/soul songstress Kae (aka Yasmine Bey) dropped off an unexpected gem of an EP yesterday. The four track project entitled Quattro (quattro being the Italian translation for the word four) was surprisingly recorded in the past week. Despite the narrow time window in which the project was crafted, no corners seemed to have been cut by Kae while creating her latest offering. The Italian singer-songwriter had this to say about her fLako-inspired EP:
A week ago I downloaded fLako's beattape 'Leftovers' with tracks he produced in 2008 and I felt so inspired by what I heard I managed to write four songs in like an hour. So I decided to do 'Quattro'.  

I call it an EP but it's more like just one 8-minute song, an illustrated journey into the wild in four parts, combined with mixed sounds I was hearing at that time, both from close surroundings and in my imagination. 
fLako's rich production complements the soothing vocals provided by Kae. With spring in full swing and summer creeping around the corner, the sounds found on Quattro offer up quite a pleasant seasonal soundtrack for listeners to relax to and indulge in. Stream the entire EP below and hit the link to grab a free digital copy of Quattro EP. Enjoy!
[soundcloud url="http://api.soundcloud.com/playlists/2019264" height="200" iframe="true" /]
Download: Kae - Quattro [EP]
For more music from Kae check out her Souncloud page which features a compilation mixtape showcasing Kae singing over beats/production from The Roots, Freddie Joachim, Afta-1 and others.