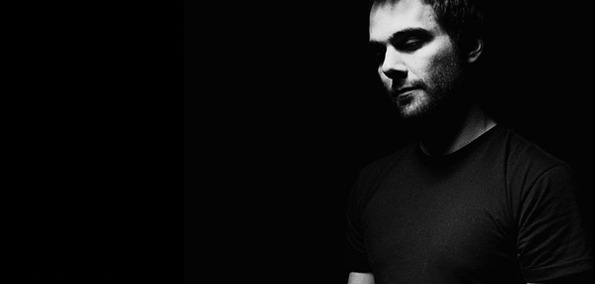 Whoever said that techno can't be fun? While the genre is bound to conjure imagery of Panorama Bar patrons swaying to the latest Minus EP, there's an unserviced demographic of club goers searching for a middle ground between Magda and MSTRKRFT. The mythical utopia where music can be pleasant and well crafted and egos are checked at the door.  Enter Meant Records boss Remain and his latest offering courtesy of Matt Walsh's Clouded Vision imprint. Remain's recent hot streak, including EP's on Throne Of Blood, My Favorite Robot and a remix for one of the most sought after producers du jour in Fabric's Daniel Avery, culminates in what may be his best work to date.
The Beast With Two Backs is a testament to Remain's self-assurance through its ability to sit a groove on a one bar loop without feeling the need to throw the kitchen sink at us. A contrast to other works where syncopation has now become the expected. A slight detune on the primary synth line creates juxtaposition, adding depth to an otherwise upbeat chord progression. The result is a hybrid of italo meets techno, for lack of a better term, that's had us smiling since we first heard it.
First up on remix duties is Bristol's Lukas whom we've been enamoured with since his piano house opus "Reel Love" on Futureboogie. Lukas gets cosmic on it with big filter swept poly synths pouring over a housier bassline than one might expect to find on a Clouded Vision release. Not that we're complaining. A sure sign of success for a release is its ability to provide us with a remix crateworthy of any occasion.
Rounding out the release are remixes by Franz Underwear of Slow Motion fame and DC Salas who's last EP was put out by another one of our favorite labels, PetFood. Franz Underwear's drawn out attack on his chord stabs compliment a stomping bassline sure to appease the deep house heads.  DC Salas opts to go a little more into left field with chord selection while 90's techno toms add some nostalgia to the mix. 
While North American music fans are hopefully finally beginning to see the end of Grey Goose showers and mosh pits, we'll use Remain as exhibit A in our case that maturing doesn't equate a relegation to the world of chin scratchers and wallflowers.  
The Beast With Two Backs can be purchased now wherever you buy your digital music.