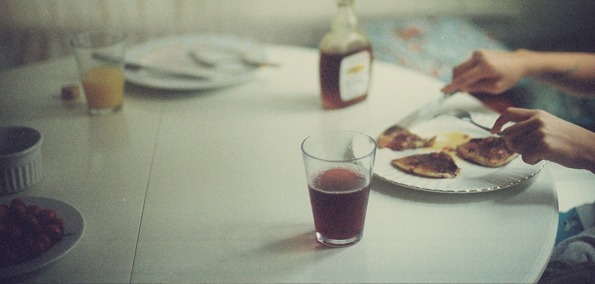 As a fairly new band that is still trying to find proper footing, Conveyor holds stands tall for such a young group.  Their music reflects the optimism that their story brings to the table -- Once four friends in Florida, they went separate ways, then all met at a party in New York, realized they all lived there, started a band, recorded an album, people liked it and here we are.  It's really quite something to think that these things can just sprout up out of nowhere like that.  Their self titled debut album (out July 17th, pre-order from Paper Garden Records) is an up-beat, mathematically composed joy ride.  Highlighted by the single "Mane" and the track "Mukraker," the LP lifts the spirit, demonstrating the band's true genius.
[soundcloud url="http://api.soundcloud.com/tracks/31500827" iframe="true" /]
On Monday BreakThru Radio will be posting their 74th installment of the Break Thru Radio Sessions, highlighting Conveyer. This isn't the first time the band and Break Thru have worked together -- almost 5 months ago Conveyer recorded "Mukraker" with BreakThru -- yet this time around they've gone a bit more in depth, adding an interview along with another session where they perform "Mane" whilst also dabbling briefly into "Two Davids" and "Homes." Check out the video below, and be sure to follow up with our friends at BreakThru Radio when it's officially released on Monday.
[soundcloud url="http://api.soundcloud.com/tracks/36934360" iframe="true" /]