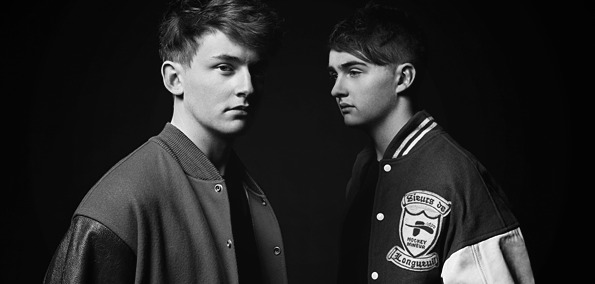 The untitled tune in Disclosure's recent FACT mix has been released for streaming on the brothers' Soundcloud as "What's In Your Head," the second track on the duo's upcoming EP The Face. This latest cut of glossy, infectious house shares the dizzy synth pads and get-down buoyancy of "Boiling," the first track from the U.K. duo's next release. Disclosure has already released several remixes and singles this year, and their ever-growing body of work displays a distinct style of immaculate, smooth productions and playfully-pitched vocals that make for dangerously catchy hooks. The Face, which includes yet-unheard tracks from the Lawrence brothers, will be released by Greco-Roman on June 4.  
[soundcloud url="http://api.soundcloud.com/tracks/46062012" iframe="true" /]
Disclosure's latest release, "Tenderly"/"Flow," is available via Beatport, and make sure to check out the brothers' earlier work as well—one of their earliest EPs is available on their Facebook page.