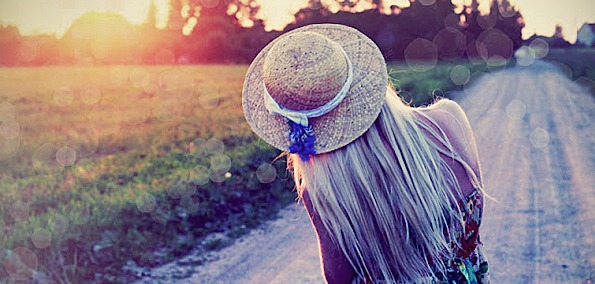 It's that time of the year again: music festival season. Here at EARMILK, we refer to it as a prolonged holiday season (in which the only gifts you need to buy are for yourself). Camping? Sure, why not. Music at all hours of the day/night? Obviously. Fire dancers, hippie hoops, and neon body paint? Of course. Originating from Chicago, I've found myself enjoying the luxury of the festival within city limits. I am able to dance until my legs give out, go home, shower, and sleep in my own bed just to wake up and do it all over again. However, the music festival in which you do not bathe amidst 15,000+ strangers and frankly no one gives a "shit" is a magical experience. Everyone should try it once (roughing it, that is). Until you have tried living amidst other human beings simply embracing whichever level of consciousness you've chosen for yourself that weekend, you have not lived. Smiling cheek to cheek, waking up to a warm peanut butter and jelly sandwich alongside the sounds of Umphrey's Mcgee next to your tent cannot be all that bad. In fact, it's the exact opposite.
The best way to describe Summer Camp Music Festival? My best friend coined it best last year. Summer Camp is truly one long weekend - Memorial Day weekend - out of every year, in which people from all over the region travel to escape every day life for just a few short days. The festival is conducive to self-expression, and there is not a corner you can turn in the woods where something creative isn't happening. From fire throwers to laser shows, tight rope walking to giant bubbles, hippie sticks (that people have crafted for months prior to the festival) to hippie hoops; there truly is something for everyone. Taking a walk in the heart of the woods  on campgrounds is literally like taking a trip down the rabbit hole, providing a medium of self-expression through the arts at each tent, in whatever creativity you may dabble in. 
Aside from creating a brand new "city" for a few days in Chillecothe, Illinois, Summer Camp Music Festival brings a multitude of types of people together through music. The line-up this year is stellar, from an incredible selection of folk bands to electronic producers. We're looking forward to providing coverage on Pretty Lights, Common, Tedeschi Trucks Band, Zeds Dead, Yonder Mountain String Band, and Gigantic Underground Conspiracy, to name a few. There is something for everyone at this festival, and tickets are still on sale. I've already warned my roommate who is not able to join us this year - sorry, buddy, I'm not going to shut up about it for the entire month. Check it out and join Earmilk for the festival experience of a lifetime!