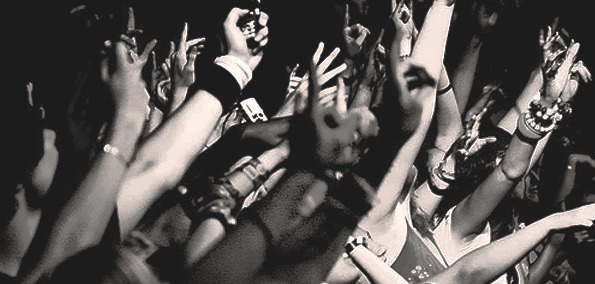 I love days like these. Waking up all slooowwwwly, you look out the window and it's hot out, foggy and raining, no class til' 11, you open up your computer and there's a NEW A-Rayz prod. track in your inbox. I don't know... maybe that only happens to me. Newayz, take a listen. Let's break it down.
Earmilk-x-TheFreshHeir-Poetic-Killa---Rap-Ain_t-Real-(feat.-Young-Buck-Kali-D-Illin-Lil-Crazed)-Prod.-by-A-Rayz--EM0512
Download:
Poetic Killa - Rap Aint Real
If you've been following any of my posts on BU student/producer A-Rayz, then you've come to know the beat. The first few seconds: Clever samples (I mean really clever movie snippets or clips of dialogue), lots of white noise, good stuff, then... The drop: HUGE I'm going to grab you by the throat and never let you go bass kicks and snare. You get it. This is coming off (Boston native) Poetic Killa's upcoming Fix Volume 2 mixtape, which is expected to drop soon (so keep posted if you want to hear him kill it on more MA local beats).
Of course, the big name here is Young Buck (former G-Unit/overall badass), who takes this A-Rayz beat and TEARS IT APART it a-la Busta on "Look At Me Now." It's trill shit man, like... ski masks and shit. Murdering people trill. Besides, he can't hide, I got his license plate – is a choice lyric. Now, relax, enjoy.