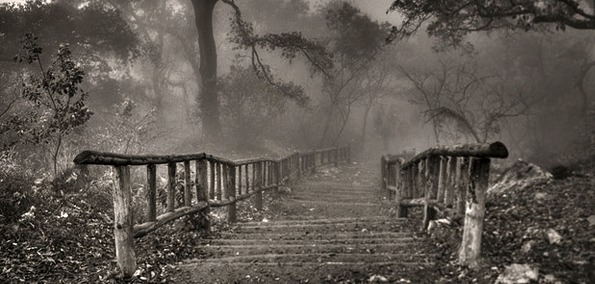 Last year Brent Knopf retired his works with Menomena to pursue his side project Ramona Falls as a full time gig. At the time, it was a bit of a shocker -- Brent was very much the heart and soul of Menomena's live performances (his overly joyous and giddy demeanor on stage brought a profound balance to the band's generally laid back and often smoked-out performances). In 2010 Menomena played at the Blue Bird Theatre in Denver, and it was an incredibly show -- but what stuck with me from that show was Brent. When thinking back to that show I can still picture him, with an almost Matt & Kim vibe going on. He looked like he was having the time of his life, and whether it was drugs or not -- I've never seen someone smile so much in my whole life. This outrageous grin seemed to be plastered across Brent's face the entire time, and his enthusiasm was captivating. Now, almost two years later, his new band has released their sophomore album Prophet, and making the biggest splash off of the LP so far has been "Proof."
[soundcloud url="http://api.soundcloud.com/tracks/44081139" iframe="true" /]
"Proof" is a bit more organic than what we're used to from the band, and it's a definite improvement. A good example of the what the rest of the album sounds like, "Proof" is a mellow, orchestral, eerie tune that hits home on so many levels via it's heartfelt and relatable lyrics. Give the rest of the album a listen, and share this around with friends. Ramona Falls is set to be something special, very, very soon.