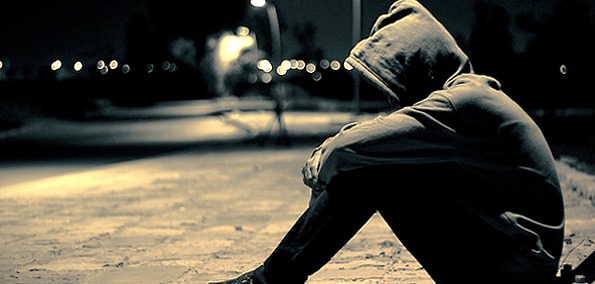 Let me introduce you to Adrian, a 24-year-old French guy based in Paris, mainly influenced by artists like Justice or SebastiAn. I wanted to share with you his passion for the music which has no frontier, Ladies and Gentlemen welcome Adrian!
EARMILK: Could you introduce yourself for the Earmilk readers?
Adrian: I'm Adrian, 22 years old Cool French guy born in Angouléme, a good living town in southwestern France, based actually in Paris. I'm an electronic music producer mainly influenced by French Touch, experimental new disco, with a distorted and aggressive sound, which gives a dark ambience to my productions. I started music in a kind of burlesque boys band named Bendrikytho, this first music band allowed me to have a first contact with music production assisted by computer. When that band stopped, I kept on producing on my own and create my personal music brand under "Adrian"!
EM: What are your influences into your music production?

A: My first influence came from SebastiAn's music style. He has an extreme dry and breaked sound, a progressive structure that I really appreciate! After, my label So French Records allowed me to evolve as musically as mediatically. So French Artists such as Revolte, Freshlovers, No Kiss With Gloss, Overthrill brought me a lot into my music influences too! Moreover friends of mine, who were not yet on music production, as Ercole and his brother and Jurgen, taught me a lot about the technical side of production! Secondly I found my influences inside bands like Plaid, which is a "Pilier" into harmonic music for me, and other metal groups as Korn or Deftones really had an impact on the way to produce.
EM: Do you feel more confortable as DJ or as a music producer? What is your set up for DJing and for your production?What is your working method?
A: I feel more confortable with production than on in front of the live scene. Even if the scene really stimulates me, I find easily the way to produce tracks starting from nothing, the music project theme came to me and from there I started composing. It's something magic for me! My personal work method will be first, a retirement into a quiet place, then after I freely let my hands walk on the midi piano keys, improvising till falling on the right melody, which could be the main theme. After that I build the drum line and the rest of the music comes on its own by improvising, keeping the same main theme all along. I work for now on Logic Pro 9, a very accomplished music production program, which permits us to reproduce what we have in thought same if the program is not so simple to access! For the live show, I'm using Traktor Scratch Pro with a midi console in order to launch the live effects, a very intuitive issue according to me!
EM: Any releases that are forthcoming that you're really excited about? Do you have any upcoming projects for the next days, any new collaborations?

A: I'm for now releasing a music production for an advertisement which will be dedicated to the Internet (Youtube, and many other web platforms). The track must be short and very efficient, and I will have to do several versions so the chief of the project will have the maximum choice to choose the perfect fit! And after I will release my next EP, which will be titled RN141, the name of the road where I had a serious injury car accident. This will probably have influences on my music here!
EM: Any tour / date coming up?
A: Live show on the next So French Party!
EM: What do you think of the actual electronic scene?
A: The actual electronic scene is getting richer from day to day! More since the Ed Banger team appeared on the music scene, many groups and I were influenced by their compressed music settings, bringing their own touch. I've been following the Warp records artists, they are doing real good music and they influenced me a lot. According to me electronic music is doing well nowadays, while some people do not notice it, that kind of music is present everywhere in all kind of media, TV, radio, advertisements. Sometimes some music becomes a hit and successfully is chosen for advertisements on TV which are bringing back a lot of money, but as far as I'm concerned I'm not doing music for that!
EM: A word to your fans and future fans?
A: My first word will be to keep in mind that the most important thing in music creation is to keep your own way of producing -- when we succeed, to have a real one and not to be influenced by external advice. A musical theme is always good to develop, but the most difficult thing is to bring it to light! A music artist creates his own production, doesn't copy, even if he had taken his first influences from other artists, it is on that way that his music becomes orginal! I say hello to all my fans and all people who are discovering me here! Much thanks to the Earmilk team, for the hard work they produce each day to support people like us and share good music!
Adrian has released yet two excellent EPs on So French Records, the Adrian EP and Darklight EP that you can discover here!
For now, Adrian just released a remix for Antichrist's next EP, Night! For Exclusive on Earmilk, we are happy to share for free download his remix of "Night Terror":
Night Terror (Adrian Remix)
Download:
He's now finishing his third EP and will announce his first album next year, and he chose Earmilk to share it for free, his next hit "Onion"! An excellent track mixing big beats with fat bass, the whole emerging in a dark ambient!
Adrian-Onion original mix
Download:
-
We thank a lot Mr. Adrian for his interview and for his talent!