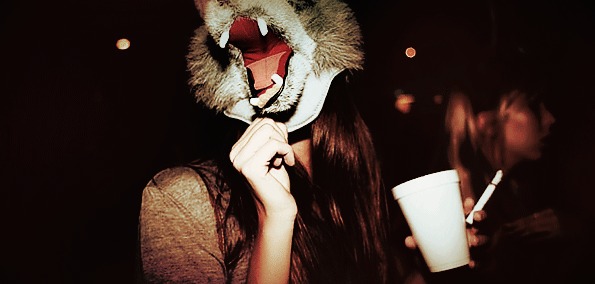 At the beginning of the week, Polymath's brand new Saw Pump EP was released on VAMP Music. VAMP is an up-and-coming label for electronic dance music based in Sydney, Australia. The new EP contains two original tracks by Polymath (+ an edit) and four remixes of the title track "Saw Pump" including a free one.
For those who do not know Polymath: He is a high quality techno producer from Inverness, Scotland with a very distinctive sound. His tracks were played by legends like Tiga, Fake Blood or Zombie Nation. "Saw Pump" is kind of a complex track – on the one hand it has a very progressive first half with rave elements and on the other hand there is this psychedelic atmosphere in big parts of the track. Maybe that is the reason why this track comes with  "more pump" version made by Polymath himself. This one is much more straightforward and should work well in the club. The second track "Orangeade" is a great mixture of techno and electro with powerful synths.
The first remix is delivered by Botnek from Montreal who already did a great remix for Crookers and made a track with Slap in the Bass. His remix is a real electro bomb with everything that it needs: siren sounds, multiple build ups and drops and a lot of bass. The remix made by Vengeance, who is the manager of VAMP, starts calmer but is an electro banger as well. It is very bouncy and a lot darker than the Botnek remix. The two Belgium guys called I Need? did the third remix. They regularly release on the modern techno label GND Records so it is no surprise that their remix is a great conversion of "Saw Pump" into an excellent techno track.
Now it is time for the free downloads. The first one I have to offer is another remix of "Saw Pump" by the Singapore-based Clash The Disko Kids. Like "Orangeade", it combines technoid sounds with the spirit of the electro genre to force everyone to go crazy.
The other free tracks are "Pringo" and "Zeereuv" to show you the large variety of productions Polymath is able to do. "Pringo" is as complex as the original "Saw Pump" but listen to the whole track and you will experience how extremely intelligent this track is designed and composed.
Download:
Polymath – Pringo
"Zeereuv" was part of a free EP for the British label Spontaneous Rhythm that features a more ambient and chilled sound (link to the entire EP below). It is a tremendously mental techno track and it definitely needs some more attention.
Download:
Polymath – Zeereuv