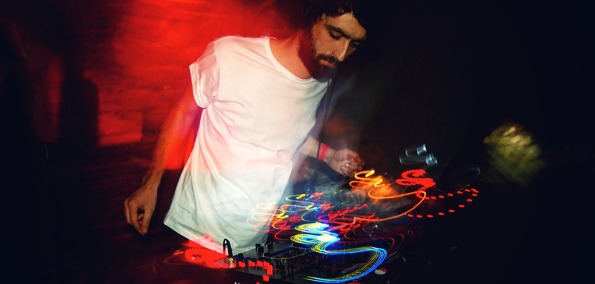 Early in his musical career, he started out with the guitar. Eventually, he gave up his guitar for a new-found love of drums and bass. Ultimately, this transitioned him into electronic music. XXXY's latest release is a two-song tracklist under the album Everything. This electronic producer, over time, has been more and more influenced by good old house music, which is quite apparent in this album. Though his style of house is a little strange in my opinion, it definitely works to his style. Everything consists of the tracks "Everything" and "I Know This (Can't Be Love)." 
"Everything" doesn't bullshit around. Throwing you directly into a house rhythm is how XXXY introduces you to his next level style. Throughout the piece, he loops sampled vocals creating a familiar taste of traditional, classic house music. The song lacks heavy effects and booming bass. But that's okay, the lack of said aspects give the song a much-needed clean feel in this bass-oriented genre. Warning: this song is pretty addicting. 
Play:
XXXY
- Everything
This next track seems to be more of classic XXXY. In "I Know This (Can't Be Love)," he starts off with looped vocals, slowly integrating the rest of the song around said loops. There isn't too much to this track, except once again, XXXY makes the unusual work in a beautiful manner. I typically don't like looped vocals, but he is one of few producers who manage to sway my opinion especially with this track, as well as the previous one.  This track isn't hard hitting, and it doesn't need to be. It's a well layered track and to make such intricate components of the song blend together is straight talent. 
02 I Know This (Cant Be Love)
Play:
XXXY
- I Know This (Can't Be Love)
All in all, I like where XXXY is heading and should keep on struttin' down that path.
Well Rounded Records: XXXY - Everything EP