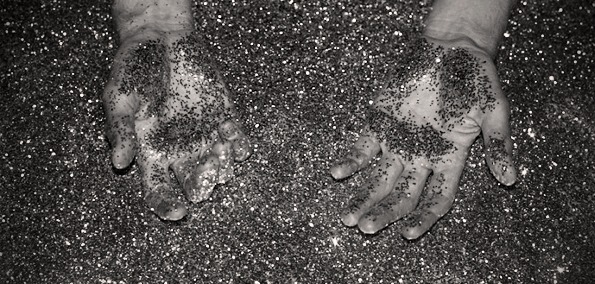 The West in Dust label is a collaborative endeavor between two genuine electronic music devotees — Dave Reep (a man responsible for multiple production outfits including Elephant & Castle) and music writer/producer Glenn Jackson. Their latest release is a mixture of several different genres but deeply rooted in delivering high quality music. The whole compilation will be given out as a free download on their Bandcamp. Just simply pen your email in and enjoy the untapped reservoir of fresh talent.
Ra Cailum comes from an ever-growing Midwest scene of young, talented producers. Over the course of one prolific year, his playful, futuristic ventures into bass music have seen a number of self-released EPs, an outing with boutique tape label Chill Mega Chill, and a flurry of impressive remixes.
[soundcloud url="http://api.soundcloud.com/tracks/37821178"/]
23-year-old Hugo Frederick appeared on the scene last year with an unofficial remix EP which found the Australian producer reworking Aaliyah, Mary J. Blige, and Justin Timberlake songs into warped pieces of funky, jagged post-dubstep . His original productions have been slow coming but of the utmost quality, landing him a spot on Bleep's forthcoming Unfiltered compilation for up-and-coming producers.
[soundcloud url="http://api.soundcloud.com/tracks/37821644"/]
The somewhat mysterious East Coast producer operating as Placeholder has been a common name around nerdy electronic blogs since dropping the inescapably ghostly "Don't U Know." From there, a number of similarly vast and alluring tunes have graced his Soundcloud but all without release. This year, the burgeoning producer is poised to take his first steps out of the shadows with a forthcoming 12" for the Space Hardware imprint and an EP of brand new productions for West In Dust in the coming months.
[soundcloud url="http://api.soundcloud.com/tracks/37823490"/]
Even we're not quite sure what to make of Haut Mal aka Gardland. All we know is that he hails from the Australian metropolis of Sydney and that he's capable of putting together some really fine tracks. Appearing for the first time on a release of any sort, Haut Mal's "Jaws" is an impressive debut production, one that utilizes blistering percussion, space-age synths, and sampled touches of African voices to set its sights firmly on the dancefloor.
[soundcloud url="http://api.soundcloud.com/tracks/38024485"/]
Co-label head Dave Reep is one of Oakland's most prolific and visible producers. After self-releasing his debut EP to a warm reception last year, he was tapped by LA label Plug Research (Flying Lotus, Dntel) for a proper full-length, Transitions, which is set to drop this month and has already received enthusiastic support from the gatekeeper of Britian's electronic scene: Mary Anne Hobbs. Making appearances on the West in Dust comp with two collaborations (one as Benefits, the other with fellow Oaklander shortcircles), Reep also contributes a tune under his more dancefloor-oriented moniker, Rave Deep.
[soundcloud url="http://api.soundcloud.com/tracks/37824852"/]
[soundcloud url="http://api.soundcloud.com/tracks/37830861"/]
[soundcloud url="http://api.soundcloud.com/tracks/37831503"/]
The Canadian producer Xavier León had a busy 2011, attending a session of the Red Bull Music Academy in Spain (alongside producers such as Brenmar, Anenon, and Doc Daneeka), followed by a collaborative release of sleek, futuristic R&B on UK label Numbers under the name Sibian and Faun. Over the past months, León has increasingly ramped up his solo output, showing a keen sense for crafting garage-indebted slices of moody bass music.
[soundcloud url="http://api.soundcloud.com/tracks/37825943"/]
This 20 year-old producer Medla has been steady bubbling up from obscurity despite having only one EP to his name—a free, three-track endeavor for the Mapzzz blog/net-label. Beginning his excursions into audio production with a string of dancefloor-oriented garage tunes, Medla's productions have shown a more mature quality as of late, letting subdued chords and an impeccably clean sound palette rise to the forefront of his work. West In Dust will be issuing Medla's proper debut in the months to come.
[soundcloud url="http://api.soundcloud.com/tracks/37827686"/]
Another burgeoning talent from the increasingly vibrant Atlanta scene, Rekchampa has garnered a sizable internet following with a steady flow of stoney, post-everything tracks released via his Souncloud and over a number of EPs. Folding garage-influenced percussion and helpings of soulful chords into the mix, the young producer makes songs influenced by the dancefloors, but aimed more towards late-night smoke sessions.
[soundcloud url="http://api.soundcloud.com/tracks/37828520"/]
After growing up in Southern California, Different Sleep made his way to the Midwest musical hub of Chicago to pursue an education in audio production. Between classes, he combines a love for hip-hop with a love for the varied strains of UK bass, resulting in productions that are cloaked in a silky haze and infectiously head-nod worthy. Following a string of well-received tracks over the past months, he is currently prepping an EP for the Absent Fever net-label.
[soundcloud url="http://api.soundcloud.com/tracks/37830254"/]
What started as a bedroom experiment with electronic songwriting, Dan Casey's Yalls project has grown to become a name which stands for a diverse and prolific output, issuing everything from sun-kissed synth-pop to quirky hip-hop instrumentals. For the West In Dust compilation, Casey turned in what is perhaps his most patient beat to date, built on loops of sweet soul and topped with syrupy vocals, it showcases yet another side to the California resident's expanding talents.
[soundcloud url="http://api.soundcloud.com/tracks/37830609"/]
West In Dust co-head Glenn Jackson spends his time split between crafting a host of sounds (including a role in Benefits) and covering the various movements in the electronic music world for XLR8R and his own blog/free net-label Mapzzz. Consistently inspired by the diverse sounds he is immersed in, Jackson struck out as a solo production endeavor late last year with an EP of self-proclaimed "bummer house" tunes. Drawing his initial inspiration from the more experimental veins of dancefloor music, his songs take shape as elongated ventures into house fit for extended moments of contemplation.
[soundcloud url="http://api.soundcloud.com/tracks/37831138"/]
London duo Colo first appeared in 2011 on the Take imprint's inaugural label compilation. From there, the pair has racked up remixes for Disclosure and Alpines while prepping its debut release—an EP set to drop on Take this month. Colo's West In Dust contribution is a slight departure for the outfit, choosing to display their knack for lush chords and subtle melodies against the backdrop of a live drummer—processed and rearranged into a rich sonic landscape.
[soundcloud url="http://api.soundcloud.com/tracks/37831295"/]