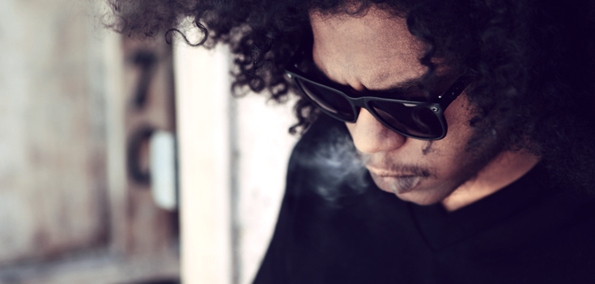 Ab-Soul has released another track off of his debut album, entitled "Terrorist Threats." He's a member of Black Hippie, the LA-based hip-hop conglomerate formed in 2009, along with the likes of Schoolboy Q and Kendrick Lamar. The track is, produced by Dave Free, has what one might consider an edgy sound, maintaing the cutting-edge/limit pushing rep that Black Hippie has established over the last year.
Free, Ab-Soul, and the rest of Black Hippie have been signed to Top Dawg Entertainment (which is also in LA) for a few years now, limiting their exposure. But this last march MTV announced that Top-Dawg agreed to a joint-distribution deal with Aftermath and Interscope. Kendrick Lamar's first full-length studio album, Good Kid in a Mad City, will be released via Top Dawg/Aftermath/Interscope, while the rest of Black Hippie's releases will be Top Dawg/Interscope.
You can find the track, along with links to Ab-Soul and Dave Free below.
-Ab_Soul_-_Terrorist_Threats_ft._Danny_Brown_and_Jhene_Aiko
Download:
Ab-Soul feat. Danny Brown & Jhene Aiko - Prod. by Dave Free of Digi+Phonics - Terrorist Threats