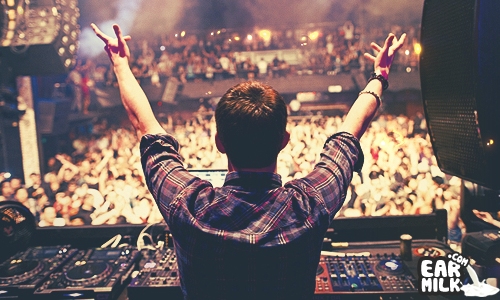 It's hard to believe this guy is only 19-years-old. Porter Robinson has released his newest track, "Language," and it's nothing short of what was expected. He has successfully blended this track into a rollercoaster of sound, taking the listener from lows to highs effortlessly. The track is beautifully dreamy, but still manages to evoke the urge to get up and dance. "Language" is non-invasive, yet it is instilled with a sublime electronic foundation and vibe.
When Porter isn't creating his own original aural gems, he's remixing A-list artist tracks at their request. He's remixed artists like Lady Gaga and Avicii. He's been support to artists like Tiësto and Skrillex while on tour. He's made appearances at Electric Daisy Carnival, Ultra Music Festival and Electric Zoo. He's also been acknowledged in the charts, Billboard Top 21 Under 21, alongside clubs throughout the country. Mind you, this was all in 2011. Not too shabby of a beginning to what we foresee as a long, rich, and inspiring career for a 19-year-old.
Porter's next appearance will be at the world-renowned Coachella on the 15th of April. Thereafter, he's going to be a busy man playing everywhere from New York, NY to Amsterdam, Holland. 2012 is set to be another big year for Porter Robinson. We look forward to following him along his journey.
[soundcloud url="http://api.soundcloud.com/tracks/42663926" params="auto_play=false&show_artwork=true&color=0d0d0d" width="100%" height="166" iframe="true" /]