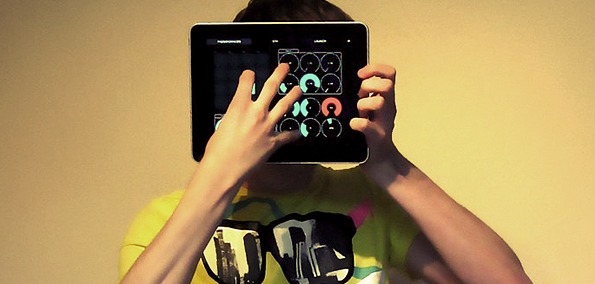 Mord Fustang is one producer everyone in the EDM community should have their eyes on. After releasing several singles on Plasmapool Records, all of which made it into Beatport's top 10 and Hype Machine's top 10, Mord Fustang has decided to release a brand new EP with 4 new singles. Mord's latest work "We Are Now Connected" shot to Beatport's top 10 within days. This new EP "Welcome to the Future" is sure to do the same. Seeing how this is his first official EP we can only expect big things from the electro house phenom.
On the EP "Welcome to the Future," you're instantly hit with Mord Fustang's classic synth that has his own unique sound, combined with a catchy melody Mord works his magic over his listener's ears once again. Right off the bat the beat hits in the first single, "The Majestic," and from there you're taken into the main milk with high synths and edited vocals that flow spontaneously together with a quirky perfection. That simple beat in his first single is enough for me to hear after being away from his sounds for so long to realize what I truly missed.
The Majestic (Original Mix)
Stream:
Mord Fustang
 - The Majestic (Original Mix)
The next track is one of the biggest singles on the EP; "Welcome to the Future" faces you again at the start with skewed vocals and an uplifting melody matched with a catchy piano riff. This track's breakdown is heavier then Mord's usual work which I find myself really enjoying. The aggressive side on this single has my entranced and excited to see that this Estonian producer is up to new things.
Welcome To The Future (Original Mix)
Stream:
Mord Fustang
 - Welcome To The Future (Original Mix)
The next track, "Super Fever," instantly brings you back to Mord's classic sound of exciting synths and harmonies simply floating above an uplifting beat. As if to tease us with new heavier sounds using the track "Welcome to the Future," he adds this classic sounding single so his fans know they've not lost the original Mord Fustang sound. I've mentioned Mord's flawless ability to produce electro house before in the "Introducing: James Egbert" post, which if you've never heard James Egbert's production it's worth taking the time to listen.
Super Fever (Original Mix)
Stream:
Mord Fustang
 - Super Fever (Original Mix)
The final track on the EP is "Windwaker"; if "Welcome to the Future" was an aggressive side and "Super Fever" was his throwback to his classic sound then "Windwaker" is somewhere in between. The ending to the whole EP, "Windwaker" makes itself heard and subtly informs the listener that Mord Fustang is here to stay with much more to come. This final track has a mix of everything that I loved from the 3 previous tracks, a heavier trasher side of electro with a original Mord melody and a beat that kicks and screams more then the beat in "The Majesty". As previously stated I can't help but stress the idea that Mord Fustang's production is one still to be matched in the electro house world. His ability to construct a build to the drop with skewed vocals and euphoric melodies then take it back down while deconstructing his build with biting snares and a powerful punch has left many fans dumbfounded. Full EP stream below.
Stream:
Mord Fustang
- Windwaker (Original Mix)
So if you've liked what you've heard then make sure to go purchase Welcome to the Future on Beatport. Support your artists because Musicians need to eat too right?