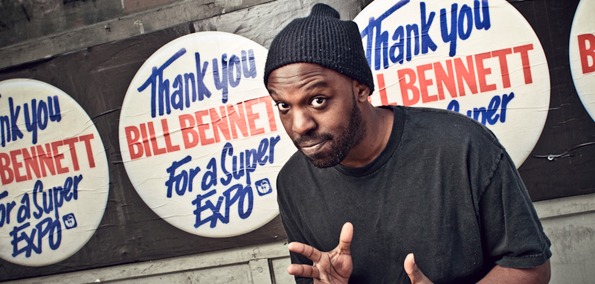 London, Ontario's prodigal son Shad dropped a new(ish) mix on his Soundcloud page today. Besides (get it, because they're B-Sides) is just that, a collection of relatively obscure guest spots mixed by (Shad's) DJ TLO.
You can get a full breakdown of every track on Shad's highly-entertaining blog (check out his review of the Watch The Throne tour), but there's really no need, every track is better than the last. Shad is one of the realest rappers out there, if you haven't checked out The Old Prince or the Juno Award winning TSOL, now might be the time.
"Flawless" is my favorite track of Shad's, with Tarantino-esque bass, and an incredibly wet snare, he weaves poignant rhymes with tongue in cheek celebrity gossip. Featured on The New North, a compilation of Ontarian rap, put together by The Real Frequency. Enjoy.
[soundcloud url="http://api.soundcloud.com/tracks/38382307" params="auto_play=false&show_artwork=true&color=000000" width="100%" height="166" iframe="true" /]
Download:
Shad - Flawless