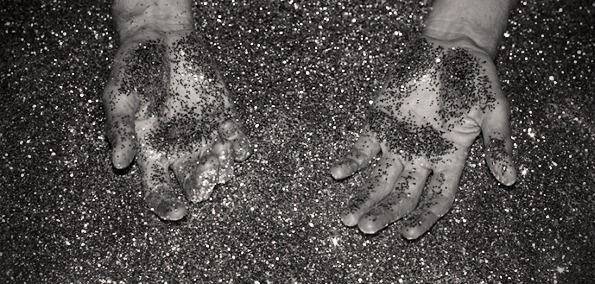 Utilized across time to express emotion within the artist and evoke emotion within the listener, songs infused with string instruments bring about a different aural experience than any other kind of song. It's not every day we come across an artist that successfully blends the world of instrumental music with electronic. 25-year-old Lindsey Stirling has managed to intertwine her talent as a violinist with clean dubstep, providing a powerfully unique sound and experience for the listener. 
Lindsey stems from Orange County, where she took it upon herself to ask her family for violin lessons and began taking them at the age of six. She was classically trained thereafter for 12 years. At the age of 16, Lindsey joined a rock band made up of four friends, writing violin solos and competing in various competitions. In 2010, Lindsey competed in America's Got Talent. Making it in the competition as a finalist, her work has been recognized by a multitude of celebrities.
Lindsey has since embarked on an experimental journey, merging her experience as a solo violin artist with the popular electronic genre of dubstep. She clearly states that this is an experiment for her, but based on her recently released track, "Crystallize", the experiment should continue. The track is electrifying, beautifully haunting, and rich with emotion. For those listeners who find dubstep to be more invasive than they would like, this track takes dubstep to a new level. It's a track that can be listened to and enjoyed in a multitude of settings, taking the listener on a journey of tranquility or adventure. If Lindsey continues on the path she has headed on with this genre of music, there is no doubt she will be selling out venues across the country within a couple of years. We look forward to following her on her journey.
The video for "Crystallize" was filmed at The Ice Castles at Silverthorne, in Colorado. The video is composed of a series of day and night shots that truly encompasses what it is clear Lindsey set out to do with this track. It's beautifully edited, and compliments the song rather than takes away from it. The video provides the listener with a 360 degree experience to coincide with the beautifully written (and executed) track.
Lindsey has taken a great amount of time to explain the meaning behind the title of the song as well. We urge you to visit her blog entry dedicated to "Crystallize" here: Crystallize
Lindsey Stirling Crystallize
Download:
Lindsey Stirling - Crystallize
FOLLOW LINDSEY STIRLING: