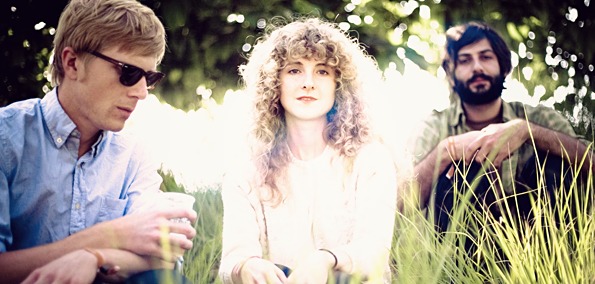 Tennis is going to be one of the major breakthrough bands of 2012. I'm calling this right now -- but before you dismiss this audacious proclamation let me explain. The husband-wife duo contains all of the same elements that made bands like Cults go viral last year: A sort of Surf-Pop vibe that is appealing for any occasion, an already established name among true Indie heads and the underproduced lo-fi sound that will forever weaken the hearts of hipsters. They've just released their sophomore album Young & Old on Valentines Day, which is already receiving rave reviews across the board, and released their music video for "Origins" (below) through Rolling Stone last night. Young & Old is easily one of the best albums released so far this year, and has the potential to be one of the top Indie albums of the year. 
The video is shot found-footage style, and tells the story of everyone's worst nightmare: Being involved in a James-Bond style shoot em' up down the slopes of a ski resort. Well, maybe that's just my mother's worst nightmare -- personally, I think it would be exhilarating. Check out the video below, and drop a glance over at Straight From The Teet for a brief review of the new album.
For hipster points, follow Tennis on their social networks.