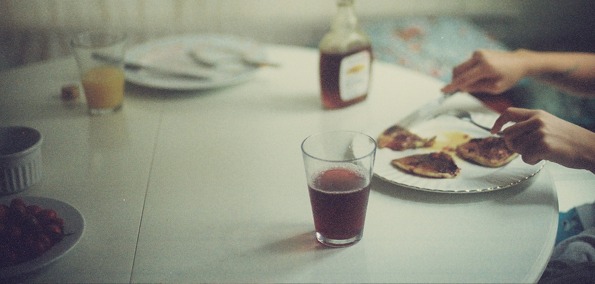 This is your Daily 2% – Chilled and Ready to Serve. We will try to bring you one "chill" track every day. This is for when you get home and you are trying to unwind. You reach for that glass of wine or that unlit Black & Mild or maybe you reach for something more herbal. This track is for those times. We are just your milkmen and I'm here to make a delivery. Chill...
Today's delivery is brought to you by Kae. Right off that bat I want to speak on Karmin, the internet sensation, who is now already amazing popular and making the television rounds. I just want to mention that now she is so well covered there's no real reason why we would need to cover much of future endeavors. It's not as though we keep ourselves clean of mainstream or anything but when it comes to artists who are using pure vocal ability to perform; we can move on. Which brings us to the Italian artist, Kae. Now, it's always nice to come across an artist you know doesn't have the exposure they truly deserve and when you get that tingling sensation when you first hear their music. The track I'm bringing to you today is called "Whenever There Is You" which was originally done by Koop. The original is a beautiful jazz track but Kae's cover version takes it into a R&B direction which is amplified by her silky, sultry vocals. The cover also features elements from the track "Mist" from Freddie Joachim. And, overall, you are presented with a rendition that only will wet your appetite for more from this young artist. Check out the track and chill....
[soundcloud url="http://api.soundcloud.com/tracks/30716237" iframe="true" /]
Bonus:
[soundcloud url="http://soundcloud.com/kae_work_in_progress/kae-happy"]
Bae - "Happy"