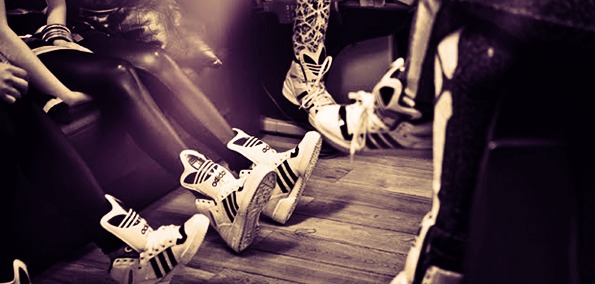 Evaldas Mikalauskas and Karolis Labanauskas are The Sneekers, a Lithuanian electronic music duo based in Vilnius and London. The collaboration began in 2009 and since then they have released several EPs on many different label. The first bigger wave of recognition and success hit them after releasing their Aerobic EP on Television Rocks Records, which was played by artists like Zombie Nation and Hey Today!. Last year, they became even more famous after their release of the Modern Pleasure EP on the uprising German label GND Records. They got and get supported by Fake Blood, Ado, Mumbai Science, The Loops Of Fury, Rynecologist, TWR72, Modek and many more.
[soundcloud url="http://api.soundcloud.com/tracks/31808436"/]
 
Now the duo just released their second EP on GND Records called the Splash EP, which features three very originals. The sound of The Sneekers is somewhere between techno, indie dance, and electro. This new EP is a sublime example of their unique style.
Besides releasing new original stuff, The Sneekers do quite a lot of DJing and live performances. They also regularly surprise with mixtapes like their last one - the Heroes Mixtape (link below) - which features an unreleased track of them called "Teddy":
http://www.youtube.com/watch?v=GLUdtB9-C28