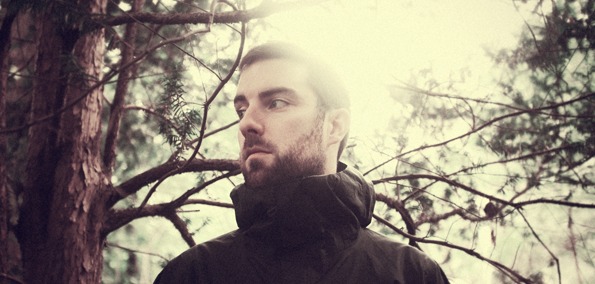 The past 18 months has shown the influential UK bass figure and record label hoss Paul Rose rise to the top as the forefront in dance floor research and development under the name Scuba in company with his own Hotflush Recordings. Spoiling the masses with an early release to the years most anticipated LP, Rose will showcase his recent acquiring of crossbreed alchemy on the 27th of February. It's called Personality and with a bi-polar knack for filling his Twitter stream with rants on everything that is wrong about the generic state of clubs from dance music to football, the name seems all too fitting. 11 tracks will come out of two years of sweat in the studio since his last album Triangulation, touching on a palette of vibes that salute the sounds of 90s nightclubs and 80s pop stars. In his latest sitdown with Resident Advisor, Scuba pointed to the Pet Shop Boys as the grounds to his freshest work which can only be confirmed in the deep basslines and gloomy chord progressions from ripe hits like "Adrenaline" and "Feel It".
(PER001) Scuba - The Hope / Flash Addict (out February 6th on Hotflush) [soundcloud url="http://api.soundcloud.com/tracks/34475670" params="show_comments=false&auto_play=false&color=000000" width="100%" height="81" ]
Turning the ignition, Hotflush fleshed out his first single "The Hope" which really sets a precedent on the depth and spectrum of genres Rose plans to cover. Put simply, this is his grittiest one yet. Preying on the innocent with a four on the floor leash, basslines chain helpless feet while cosmic leads choke and guitar-like stratospheres smother with chorus. Tension builds into a release of delayed synth stabs that give the 2am victim enough headroom to bob around to a menacing groove. Not to mention the sinister undertones that can only emerge out of social commentary relishing in a hustler's materialism. This demeanor is carried over into the after hours on the B-side "Flash Addict", a late night experiment lush with colourful FM and surreal reverb spaces. Overall this single debute serves as no casual entrance for Paul Rose, but rather a kick down the door of what you thought was cutting edge and contemporary.