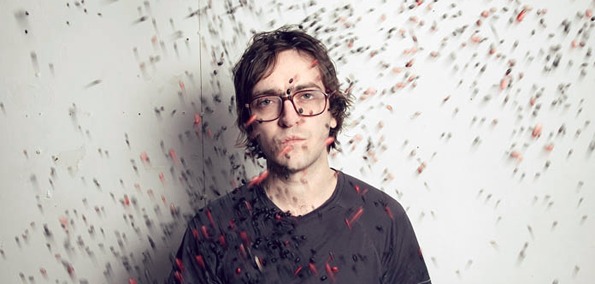 In today's day and age, the ability to obtain access to music producing software and creating multiple remixes of songs has become as easy as finding a dubstep version of Adele's "Rolling in the Deep". Although most remixes turn out to be really shitty, there are a handful of amateur artists, and professionals alike, who have the keen ability to take simple elements of one song and transform into an original piece of art, 17-year-old Davis Johnson is one such individual.
Johnson is the mind behind his experimental Rain Rain Man project. While attending Hooray For Earth's show at Kilby Court in Salt Lake City, Utah this past October, Johnson approached the band and expressed his enthusiasm about music production. Several months later, Johnson sent Hooray For Earth his own remix of "No Love" from the band's True Loves LP.
"I think he's really ahead of the game at his age," frontman Noel Heroux told yvynl.
Johnson's "No Love" remix opens with a combination of space-like sounds and a soothing synth line. For a minute and half, the spacey sound and synths gradually get louder, and the momentum begins to build as the sound of a far-off, tribal-influenced beat mixes brilliantly well with a collection of vocals singing "Violence unfolds / It's a beautiful design / Watch the light take hold/ It's a beautiful design."
Listen to Rain Rain Man's version of Hooray For Earth's "No Love" below, via yvynl.