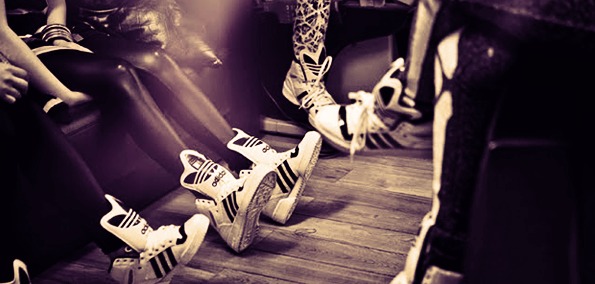 If the world doesn't end in 2012, it's because ASAP Mob blessed it with their presence - or maybe it's the other way around. Either way, ASAP Mob is a group of monsters that sure did their thing in 2011. Now, with 2012 upon us, they're ready to take another year by storm. In the coming months, ASAP Mob is beginning its reign of terror across North America, they're releasing a group compilation, and ASAP Rocky is hitting the road with Drake for the Club Paradise tour this Spring. However, in the middle of all this chaos, ASAP Twelvy has done us a solid and dropped two previously unreleased tracks.
With a Twitter coated in "12 Unleashed" & "A.S.A.P. Bullshit" retweets, the two classic (2008-2009) tracks quickly blew up. It's a nice change of pace to see that ASAP Rocky isn't the only Mob member making noise. "12 Unleashed" is said to have been fabricated in 2008, whereas "A.S.A.P. Bullshit" is said to have been created later on in 2009. "12 Unleashed" is a mean-ass song - literally - and leaves you wondering just how long ASAP Twelvy is capable of rapping over a track. The song itself is 5 minutes long, but it feels like the guy is never going to stop spitting-- and, honestly, with how satisfying every bar is, you almost kind of hope he doesn't. The track is truly a testament of Twelvy's strength as a rapper. "A.S.A.P. Bullshit" does just the same. Spat over a repetitive rendition of the Chicago Bulls theme, Twelvy never ceases to change it up, leaving you guessing at the end of every bar what his next possible line could be. Both songs are monsters, lyrically and sonically. I wouldn't pass these two up, even if I wasn't an ASAP fan.
ASAP Twelvy - "12 Unleashed"

ASAP Twelvy - "A.S.A.P. Bullshit"