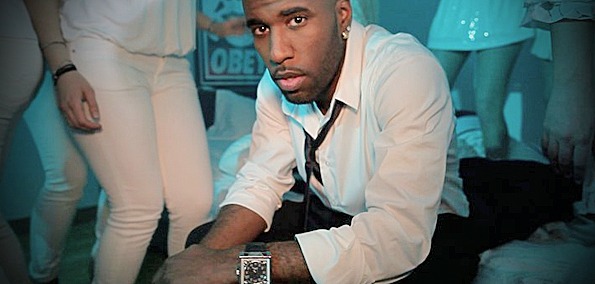 Although he hasn't managed to blow up in the game, rapper/hip-hop artist Yonas has certainly managed to drop quite a few impressive tracks over the course of the past few years - and two full length albums. In fact, winning a Billboard songwriting award for best hip-hop/rap song in 2009 has unfortunately been one of the few accolades Yonas has received for his admirable ambition. This is not to say the rapper has been disheartened, however. With the passing of 2011, we have seen the rapper drop more renowned songs like "Pumped Up Kicks", where he utilizes Foster the People's heartbreaking chorus, yet manages to dish out a product that is both upbeat and optimistic, collectively-- a style Yonas consistently pursues with his music. Naturally, we can assume that his blithe comportment is just the product of his natural ambition to persevere. With songs like "Can't Knock Me Down" and "I Could", you can't help but want to pat the guy on the back and offer him whatever he may need. I wouldn't even mind leaving my kids with this guy-- if I had kids, that is. He just seems that sincere. He'd probably even make a kick-ass motivational speaker. If you're ever having a bad day, go watch one of this guy's music videos and I'm sure you'll feel like Marry Poppins just took you for a ride on her umbrella, afterwards.
[soundcloud url="http://soundcloud.com/yonasmusic/new-year-same-me"]
And now that the New Year is upon us, and resolutions have been promised, Yonas has decided that he pretty much doesn't want to do a single damn thing differently. He is perfect, after all. Now, I'm only making fun, but one thing he did have to tell everyone in his newest song of 2012 "New Year, Same Me" is that, "it's a new year, but it's the same me" (excuse the redundancy). And it is. It's the same smiley, persevering Yonas. You couldn't forget the smile if you tried, believe me. Although, the song is only a minute and fifty-three seconds, it's just as fun to listen to as many of his other songs, and more than enough track to understand that Yonas' consistently driven, optimistic style has, in fact, remained intact. Lend the track an ear and enjoy!
And if you do enjoy it, go download his two full length albums in their entirety off of iTunes.